East Coast Native takes a giant leap and explores new opportunities
Name: Paul Ostapow 
Hometown: Garden City, New York 
Majors/Minors/Certificates: Major in Agribusiness Management 
Why did I come to Purdue: I came here because I wanted to get away from the city and experience a new setting. Purdue was one of the schools that was on my radar and liked it, but I eventually fell in love with it because of the atmosphere, friendships I have made and overall academic ranking for Agriculture, being one of the best schools in the world. 
Favorite Purdue Tradition:  My favorite Purdue tradition is the Boilermaker Special. Hearing it on Fridays before gameday is a great feeling knowing that not only the weekend is here but Purdue Football as well. 
Top Three Influences at Purdue:  
My friends, most of them I did not even know before coming here. They welcomed me, and we eventually became awesome friends and supported each other through everything. 

 

My advisor Mr. Andy Oppy was so influential in my academic career as I originally was not an Ag major but transferred into AgEcon and he helped me get all sorted out and made me feel like I belonged in Ag, and I can tell you and so can my friends that I was made for Agriculture. 

 

The clubs and student organizations I was involved in; from Purdue Collegiate Cattlemen to Dairy Club, to all of them in between. They allowed me to gain so much experience and knowledge in every facet of the Agricultural industry that I will forever be grateful for.

 

Top 5 Memories of My Time at Purdue:  
Upset Win over Michigan State and rushing of the field

 

AgWeek 2023 and helping with the clubs I was in

 

PCCA's trip to New Orleans, LA for NCBA

 

Tailgating before Purdue Football games

 

All Purdue Basketball games

 
Places I have been as a Purdue Student:  New Orleans, LA for NCBA as part of PCCA 
Favorite Club or Organization:  My favorite club must be Purdue Collegiate Cattlemen's, as it allowed me to travel to the largest trade show and convention in the country to learn from so many industry professionals about all aspects of the cattle industry. In addition to all the meetings and events, we participated in.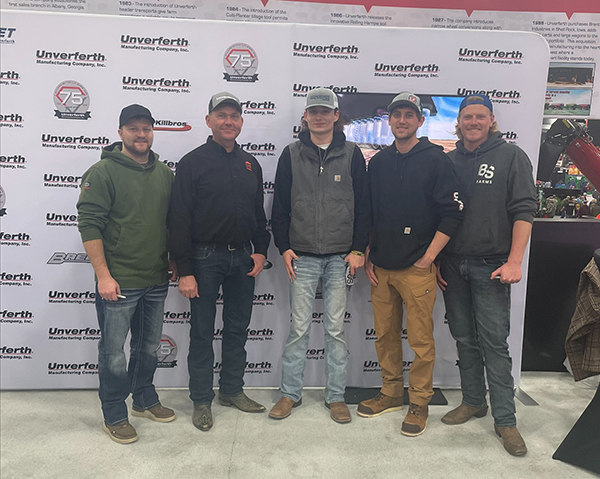 Favorite Student Led Initiative: My favorite student led event is within AgWeek, which has to be Milk Monday where the Dairy Club hands out grilled cheese and milk to as many people as possible, and there are cute cows as well on campus.  
Favorite Purdue Event: For me it has to be AgWeek, which is a weeklong celebration of not only Purdue's but Indiana's rich agricultural history of the past, present and future. All the clubs gather at Memorial Mall to educate and to highlight various parts of agriculture.  
Favorite Place to Study:  Creighton Hall of Animal Science is my favorite because it is new, spacious, and has super comfy chairs to study and work in. 
Favorite Thing about the College of Ag: The culture they have is next to none. They are always so inviting and willing to help you with any need, whether it be class related, school related or just any issue you might have. They are so amazing. 
Favorite Class: AGRY 375 with Lee Schweitzer. He makes the class so enjoyable and fun, while also at the same time teaching so much but making it easy for us to understand. Also learns the whole classes names in only a few weeks. I recommend you take it even if you aren't an Agronomy major. 
Favorite Teacher: Lee Schweitzer 
Three Biggest Accomplishments at Purdue: 
 Stepping out of my comfort zone to try new things

 

Meeting industry professionals and learning from them to further my career in the future

 

Not getting hit by a scooter or bicycle

 
Something that is Not listed about me on my resume:  I did not grow up in the Ag industry or have any true connections, but eventually meeting new people, trying the classes out and enjoying them so much that it changed my career path in a way that I would have never predicted and one that I would not change for anything.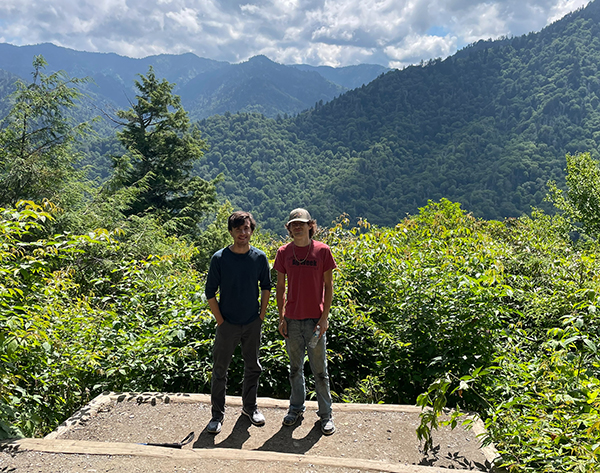 Future Plans:   I plan to graduate this Fall and hopefully before then have a job lined up in either seed/input or machinery sales 
Advice for lower classmen:  Join as many clubs as possible. The friends, memories, and events I was able to make and have been ones that will stay with me for a lifetime and will look back on and be glad to have them. 
Biggest Takeaway from Purdue:  It may be a huge campus with a lot of students, but the more you go out and meet new people, join new clubs etc. it feels so much smaller and tightknit like a community.