From a small town to all over the globe 
Name: Shaylin Moulton  
Hometown: Rossville, IN  
Major: Ag Sales and Marketing 
Minor and Certificate: Horticulture; Entrepreneurship; Innovation  
Why did you come to Purdue: I chose Purdue because of their outstanding College Agriculture and my family. I have multiple Purdue Alumni in my family and growing up about 30 minutes from campus I always knew I would go to Purdue after high school. By the time my senior year of high school came around, the only question I had left was, "What am I going to study?" Being actively involved in FFA, I knew my passion was within agriculture and it wasn't long before I found my place in Ag Sales and Marketing!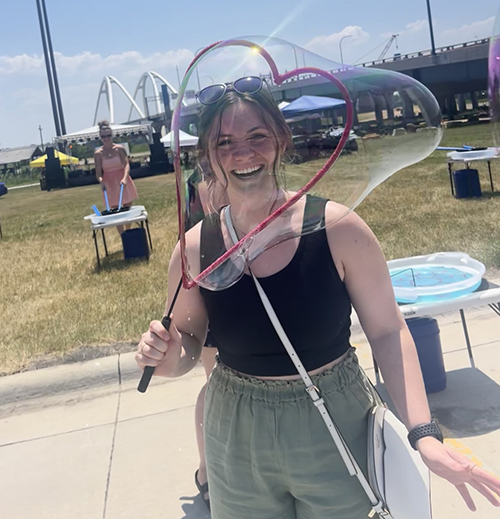 Favorite Purdue tradition: My favorite Purdue tradition is singing Hail Purdue during every sporting event!  
Top 3 influences at Purdue:
Attending the AFA Conference, being an AGEC mentor, and having an amazing advisor. Going to AFA has taught me many skills that I will be able to apply to my life, personally and professionally.

Having the opportunity to be a mentor for the department of ag economics has allowed me the chance to grow my leadership skills and engage with the lower classmen. It constantly reminded me of how I felt going into ny freshman year and what advice I would have found useful when I was in their shoes. 

My advisor, Andy Oppy, was a huge influence on my experience at Purdue. He was always there to support me in my academic and helped out when scheduling classes. I never realized how rare advisors like Andy are until I talk with my friends outside of the department.

 
Top five memories of your time at Purdue:  
Being at the Music City Bowl when Purdue beat Tennessee! 

Riding VEO scooters around campus in the middle of the night 

Tailgating with friends before football games

Sledding on Slater Hill and nearly taking people out on the way down 

Late night ice cream and cookie runs with friends
Places you have been as a Purdue student: Purdue has taken all across the world. I was fortunate enough to join the AGEC Department in a 10 day study abroad trip to France. I've also attended the AFA Conference in Kansas City, MO. By attending this conference, I was given the opportunity to spend this past summer on Moline, IL interning with John Deere!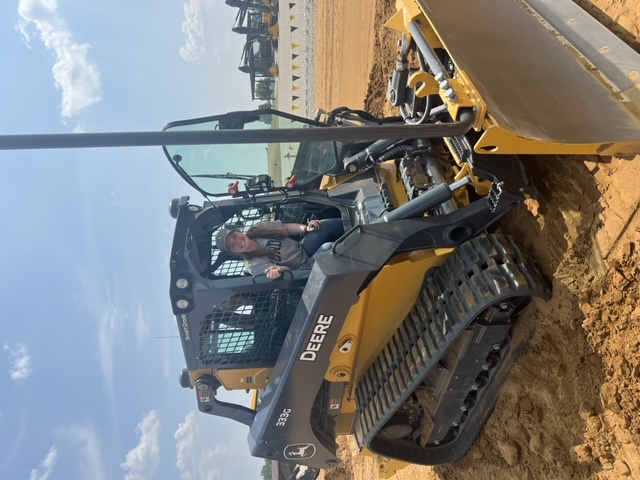 Favorite club/organization at Purdue: Horticulture Society  
Favorite student-led event/initiative: Ag Council's Moonlight Pancakes Night  
Favorite Purdue event: Grand Prix  
Favorite place on campus: Jules Janick Gardens.  
Favorite place to study: ABE Building.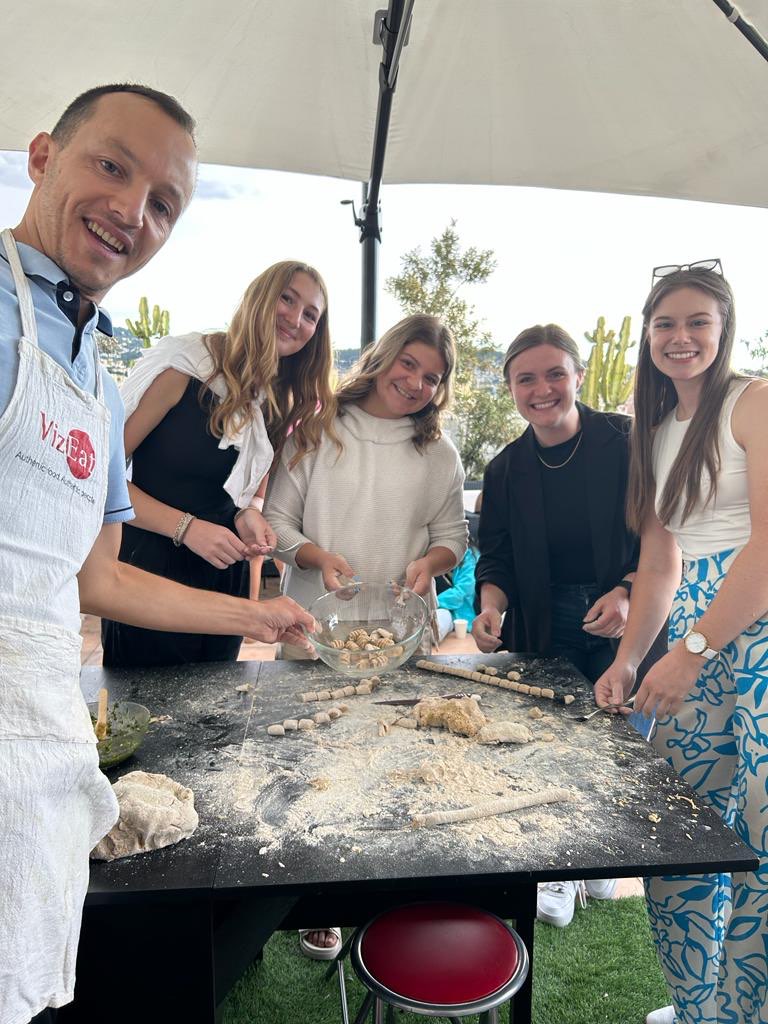 Favorite thing about the College of Ag: My favorite thing about the College of Ag is that they set you up for success outside of the classroom. They build our professional skills to help us stand out from the rest of the crowd. Beginning in freshman year, they work with you on how to do interviews, build a resume, and how to dress. From there, you are continually building on that basis on what it means to be successful in your career. I can tell you from experience that not all colleges do that!  
Favorite class: My favorite class was the flower design class. I had previously worked at a flower shop and enjoyed being able to design an arrangement with no time restrictions. 
Favorite teacher: My favorite teacher has been Brenna Ellison. She has a very cheerful personality and makes it fun to go to class.  
Three biggest accomplishments at Purdue:  
Getting all A's during a semester of hard classes 

Having an internship with John Deere

Learning how to balance school, work, and personal life all while having a dog
Something about you that is not listed on your resume: Something about me that is not on my resume is that I am a very creative person. I jump at any chance to create something from scratch. This ranges from designing slide show presentations, flower arrangements, or decorating my room.  
Future Plans:  I have accepted an offer to be a part of the Construction & Forestry Field Representative Development Program at John Deere.  
Advice do you have for lower classmen: Advice I have is to always say yes to opportunities. You may think it sounds boring but you would be surprised at how many unexpected memories you make. Get involved in something on campus that fits your interests.  
Biggest takeaway from Purdue: My biggest takeaway from Purdue is to never stop exploring. There is always a chance to learn and grow more. The world needs smart and creative people. If you can combine your passion with what you do, you will be continually learning everyday without realizing it.