AgEcon Sophomore Gives Back to Local 4-H Program through Summer Internship 
Megan Bixler (Applied Agricultural Economics; Noblesville, IN) spent this past summer with Purdue Extension Hamilton County in Noblesville, Indiana where she served as the 4-H Youth Development Summer Assistant. Megan is no stranger to 4-H, having grown up in the program, she was excited to give back in a different way this summer. "I chose this internship because 4-H has been such a huge part of my life and I wanted to give back to the organization that got me to where I am today. I enjoyed seeing "the other side" of 4-H and being part of all the behind the scenes work."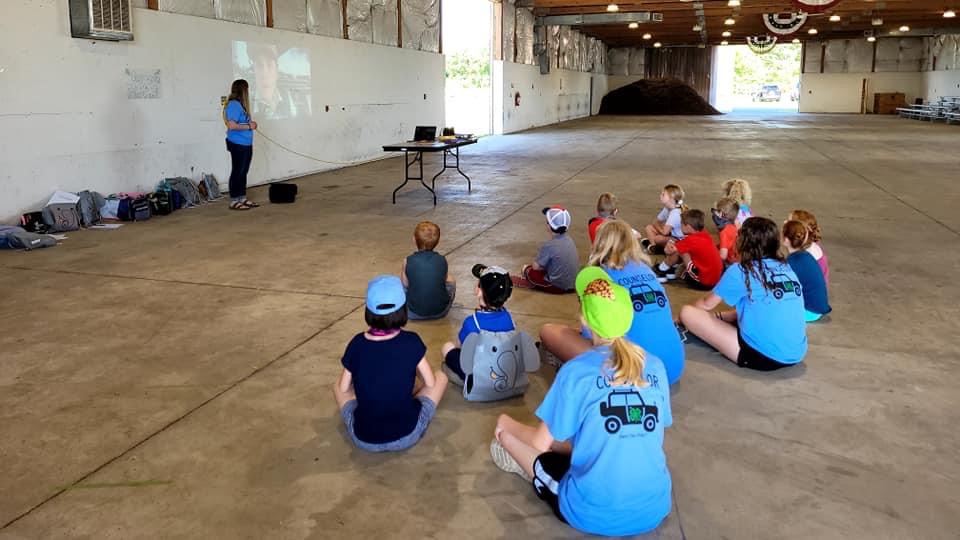 As the summer assistant, Megan was involved in the planning and marketing of several events in June and July. One of the biggest events she organized was a two day "Exploring 4-H" Day Camp for children in grades K-2. "The camp was safari themed and not only did the campers learn about the incredible opportunities that are offered in 4-H, but they also learned about hiking safety, pollution, and wildlife through hands on activities and guest speakers. COVID-19 had a huge impact in the planning of this event. Because there was a vaccine clinic in the exhibition center of the fairgrounds, the location of the camp had to be moved to one of the livestock barns on the fairgrounds. Furthermore, we stayed in close contact with the county health department during the planning of this event to ensure the safety of all of our day campers."   
Other events Megan coordinated throughout the summer included the Tea with Royalty tea party for youth ages 10 and under, and the Hamilton County Youth Talent Contest. She was also very busy with various tasks during the Hamilton County 4-H Fair.  
This summer experience yielded not only memories, but also personal and professional growth for Megan. "I am so fortunate to have had such an incredible internship with amazing mentors. Before this internship, I was extremely shy when interacting with new people and I would feel anxious. Now, after the completion of my internship, I feel more confident in myself and I am more outgoing around new people. When I look back on this internship in the future, I will remember the incredible people I worked with in the extension office. They were some of the most supportive and uplifting people I have ever met and I will miss working with them dearly!"