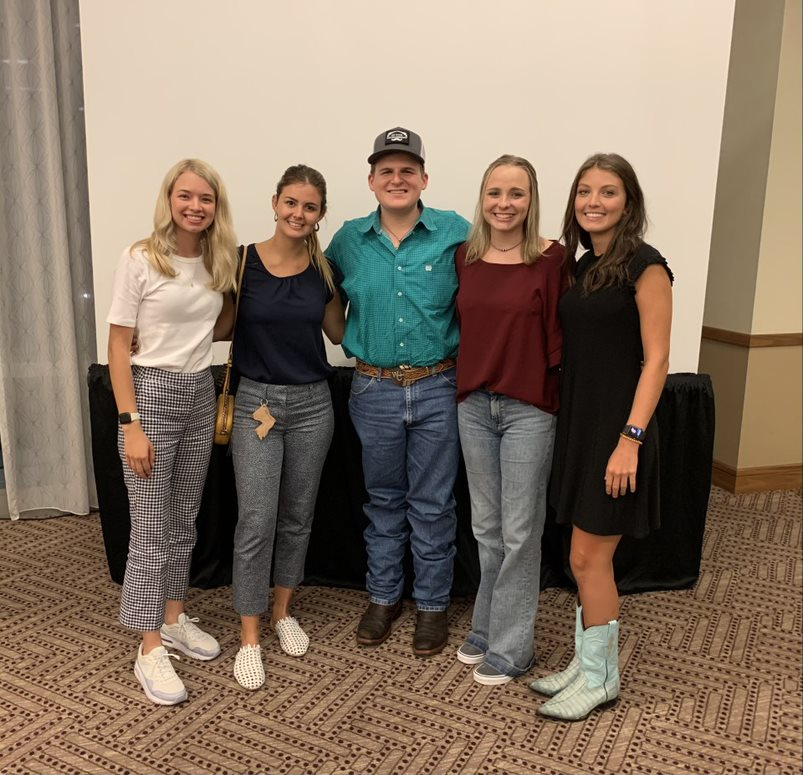 AAEA focused course creates new connections and internship opportunities for AGEC student
Written By: Nicolas Kiep

Morgan Hinz (Commodity Marketing; Hanna, IN) came to Purdue to study Commodity Marketing, but had always had a passion for Agricultural Economics. She reached out to Dr. Nathan DeLay, a professor in the department of agricultural economics, and asked to participate in the Agricultural & Applied Economics Association (AAEA) focused course that he teaches. After joining the course in the Spring of 2021, she said, "it quickly grew to be something I looked forward to attending each week and wished to pursue more involvement throughout the course".  

Morgan was able to represent Purdue and attend the AAEA conference in Austin, Texas. Now she's already looking forward to attending next year, her goal is to attend next year's AAEA conference in New Orleans, Louisiana and the national event that will be held in Anaheim, California.  

With support from Drs. Nathan DeLay and Jayson Lusk, Morgan applied to and was chosen as a student Media Relations Director at AAEA. In this position, she developing a social media presence during the conference, keeping AAEA chapters updated on the events around the country and the goal of creating a LinkedIn page to connect Ag Econ professors, alumni, and industry partners.  Morgan appreciates the Agricultural Economics Department's support for students - especially those interested in pursuing leadership and personal advancement. 

The AAEA has always brought new perspectives and findings to the association with past leaders and Morgan hopes that she can "continue this trend" and keep the culture intensity high. She is very excited about this new role and is looking forward to developing new connections with faculty members, other universities students, and faculty members as well.  Morgan wants to dive deep into environmental economics research and wants to discuss with professors that have conducted research to gain more knowledge on the topic.  

Morgan cannot thank enough for the support that she has gotten from her professors and association members for this role. She is very grateful for the experience and being able to represent such a diversified and experienced group is something that she takes a lot of pride in and looks to uphold the value of being a Boilermaker during her involvement in AAEA.