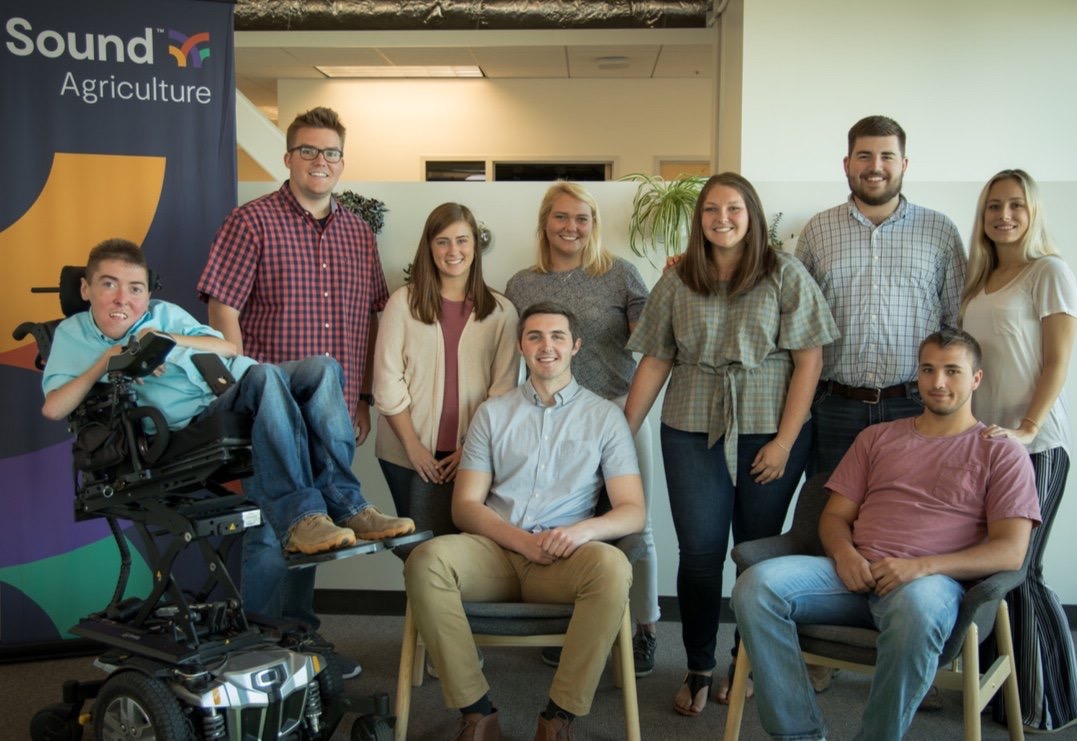 From Passion to Profit, How one AgEcon Student Used His Talents to Build a Business 
In 2018, Kyle Albertson (Agrimarketing; Fowler, IN) purchased a drone for personal use. At the time, Kyle was interested in learning more about the technology behind it and ways to get pictures from different angles over crop fields. What started as a hobby quickly grew into much more as his interests expanded into different ways he could utilize his drone.
"I had an interest in finding ways to get cool pictures from different angles and that morphed into monitoring crop health and then that moved to managing pests by apply pesticides with drones."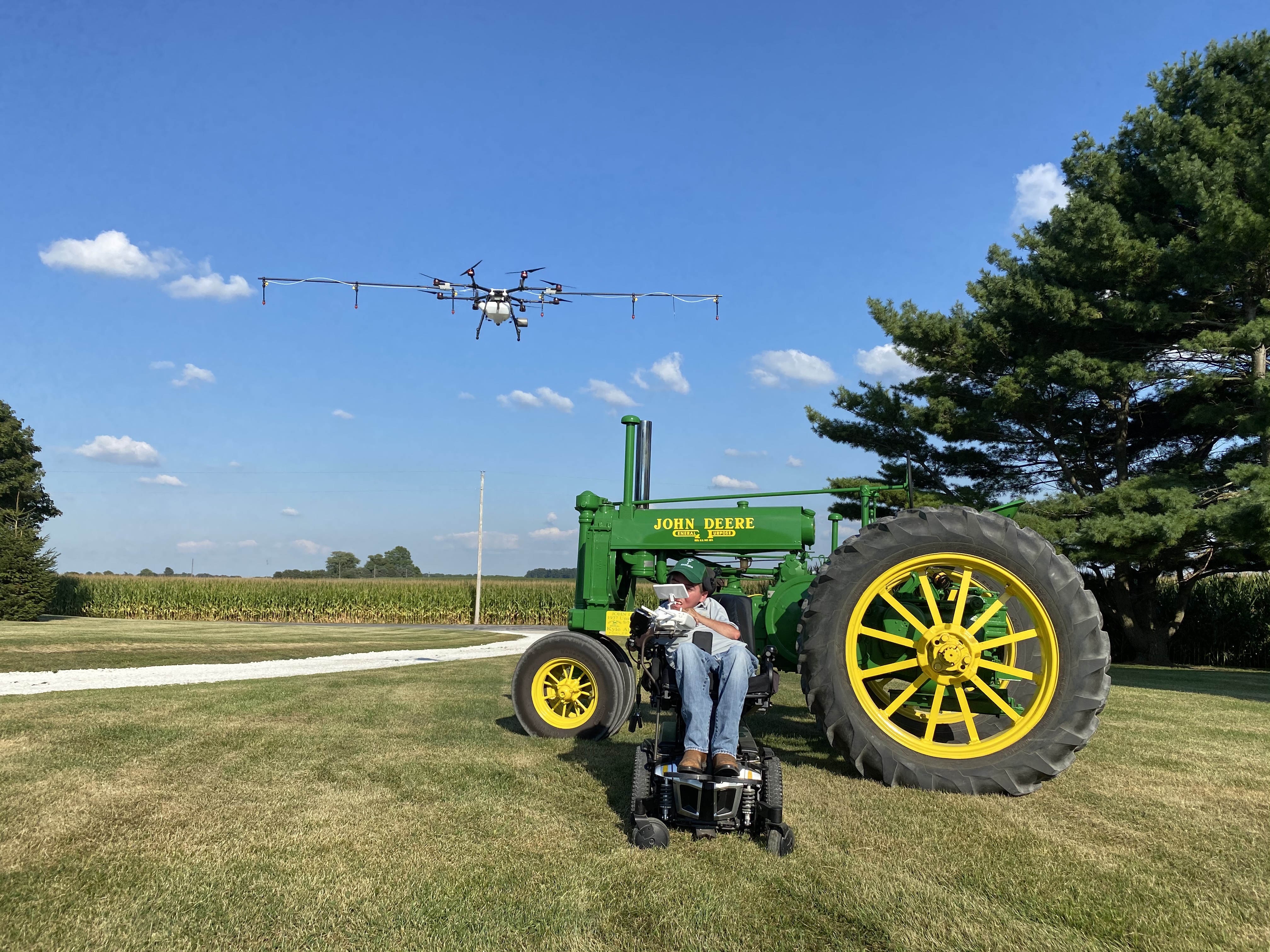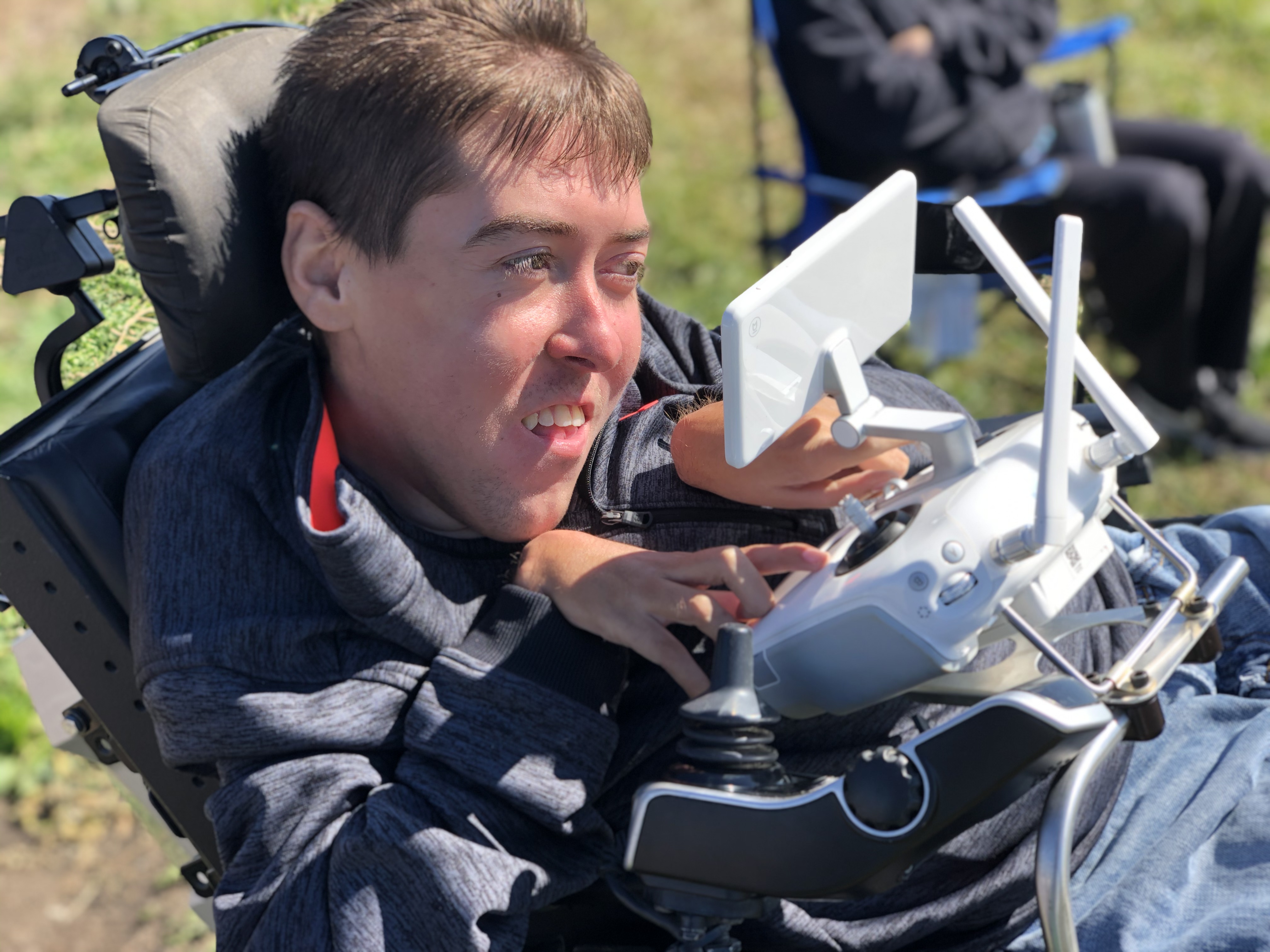 It didn't take long before his free time project turned into freelance work as family and friends began to take notice of his work. "I would take picture and videos of our farming friends during harvest and get cool pictures of the work being done. I then had a few people ask me to do up a little video for their farms after they had seen previous videos, I had uploaded to Facebook."
Kyle's first "drone job" was in the summer of 2019, where he obtained his Part 107 and got an internship with Sound Agriculture. A startup company, Sound Agriculture was conducting field trials all over the Midwest testing their new product "Source" on corn. "My job was to travel to my designated fields and take health maps of the trial plots. I had to travel to plots in Illinois, Indiana, Kentucky, Michigan, and Ohio on a 3 week rotation."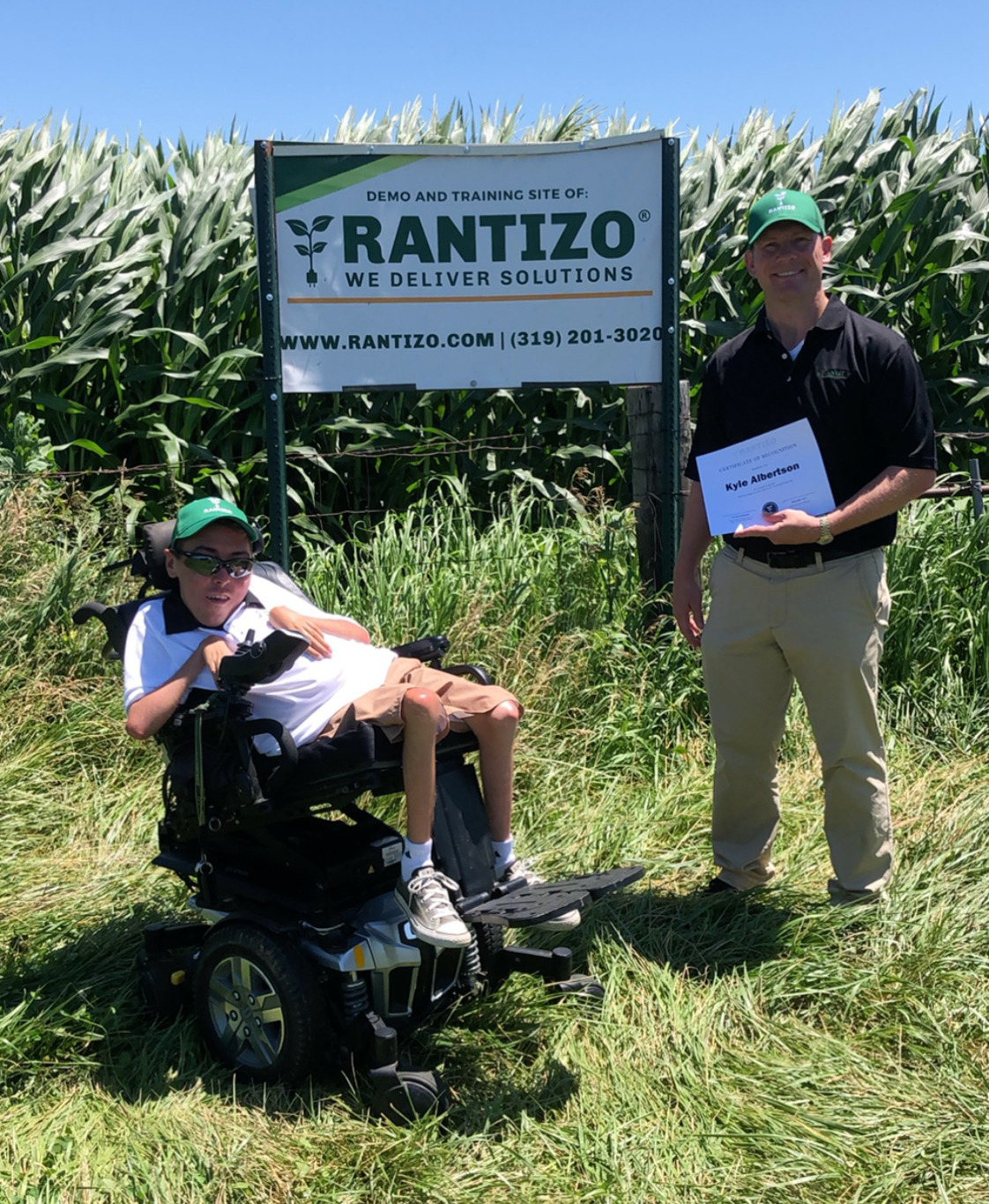 After Kyle's internship, he continued building his drone skills and pursuing new avenues. During the quarantine in the Spring of 2020, he was listening to The Future of Ag Podcast and learned about a drone company out of Iowa called Rantizo, that sold drones that could apply pesticides and had a pretty interesting offer. After much consideration, Kyle reached out to one of the sales representatives to get more information on their drones and how to become a contractor for them. 
"I thought long and hard about the opportunity that I had with them and decided to make this "Hobby Business" into a real business." Kyle had long been considering pesticide application through the use of drones for some time and felt that going with Rantizo was the best way to pursue that. "In Mid-Summer 2020 I got a loan and bought my Rantizo Drone becoming the first Rantizo Drone Spraying Contractor in Indiana."  
In July of 2020, Albertson Drone Service LLC was officially launched and open for business. "We offer Residential and Commercial Photography, Agriculture solutions such as crop monitoring, cover crop seeding and pesticide application, and also promotional videos for events and agriculture." 
Interested customers can visit www.albertsondroneservice.com to put a help ticket in. Once received, Kyle personally contacts them to get an idea on the job and put them on their service schedule.
While he does not have a physical location at this time, Kyle performs most of his business deals in person after he learns of their interest. Currently, he operates his business on virtual platforms such as his website and social media. 
Building your brand and getting established can take some work, but Kyle was surprised at just how quickly things expanded once word of mouth got out. He also gives credit to those who helped him along the way. "I have to many mentors to mention, but my uncle Jeff Albertson instilled my love for agriculture from a very young age riding in the tractors in the fields. Many other family members have always backed me in every venture I have undertaken. Also many other friends who are in agriculture have supported and pushed me in the right direction on securing contracts with other agriculture businesses." 
If you are interested in learning more about Albertson Drone Service, contact Kyle, send an email from his website and be sure to follow along on all of their social medias platforms: Facebook and Instagram: @albertsondronservicellc ||  Twitter:@albertsondrone  ||  YouTube: Albertson Drone Service LLC.