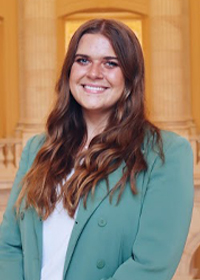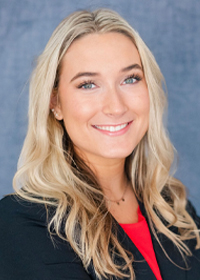 AG ECON PODCAST HOSTS ARE STRENGTHENING COMMUNICATION SKILLS WHILE NETWORKING IN INDUSTRY
Abby Meier (Agribusiness: Agrimarketing/Political Science, Elizabethtown, IN) and Courtney Rodkey (Ag Econ: Commodity Marketing, Frankfort, IN) have been serving as student co-hosts for the Agricultural Economics Podcast throughout the academic year of 2022-2023. They both mentioned that Dr. Foster contacted them to see if they would be interested; they received a reference from another student, filled out an application and were selected.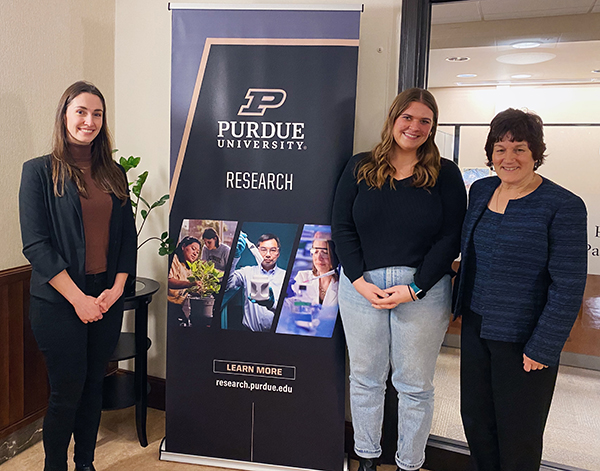 As student co-hosts for the podcast, they got to jump right into the action of creating, editing, and publishing. The podcast releases two episodes each month, typically on the second and fourth Tuesdays, where they highlight the research or organizations that students and professors are involved in within the department and the College of Agriculture. They also like to release special episodes throughout the year for holidays and different seasons. In their roles, they are responsible for reaching out to potential guests, choosing topics to discuss and questions to ask during the interview, coordinating meeting times with faculty hosts and guests, and then editing the audio after the podcast is recorded. Abby and Courtney take turns editing each podcast, so they each do one per month.
Before becoming co-hosts for this podcast, neither Abby nor Courtney had experience recording or editing podcasts. Abby mentioned, "Through the research of different editing platforms, I have found that editing podcast episodes is not that difficult. Hearing the outcome of each episode that I have prepared for, recorded, and edited is super fulfilling."
Despite knowing little about podcast production before joining, Courtney and Abby both found their time as co-hosts of the podcast to be a wonderful experience. "I have loved working on the Ag Econ Podcast!" Courtney mentioned. "I'm not sure if there's one specific thing I will remember from the podcast when looking back in a few years, but I will remember all of the people I've met and connected with and all of the skills I have learned through this experience." Abby said, "I think the thing I will remember most when reflecting upon my time as a student co-host will be the opportunity to interview guests about the topics that they are extremely passionate about." They both also encouraged anyone who is interested in current events, connecting with alumni, faculty, graduate students, and professionals, or wants to be involved in something to strengthen their communication skills to reach out and learn more about becoming student co-hosts for the podcast in the future. And if not, make sure to give the AGEC Podcast a listen on Podbean, Spotify, or Apple Podcasts.