Full time internship gives student a behind the scenes look into the human resources field
Mattie Doerstler (Agribusiness Management; Greens Fork, IN) spent her summer with AgHires as one of two of their first Agricultural Recruiting Interns. AgHires is a third party, full-service recruiting company that works across the United States and Canada solely in the agriculture industry. Due to the vast area that AgHires covers as a country, Mattie was based remotely allowing her to experience all aspects of the business including but not limited to sourcing candidates for positions, sitting in on interviews and conducting her own, networking with industry professionals, and attending leadership trainings.  
When asked why she chose to pursue a summer internship, Mattie stated, "the most appealing part to me is that they allow you to be a part of their company for the summer to learn what it's like to have a full-time job without actually having one, all while learning an immense amount of industry and professional knowledge."  
This opportunity was presented to her through her LinkedIn when one of the senior recruiters reached out asking if she would be interested in their new Agriculture Recruiting Internship. Mattie mentioned, "Before my first phone interview with the company, I never knew a career like this existed within the ag industry and by my last video interview I was sold on spending my summer learning more about it."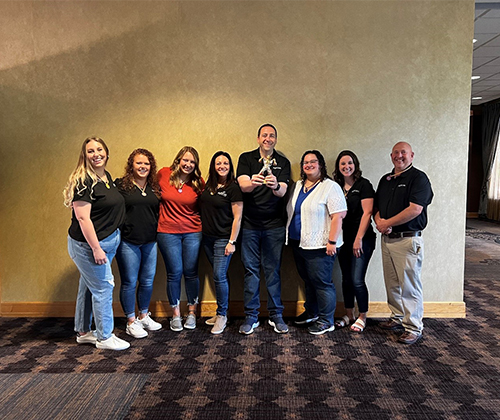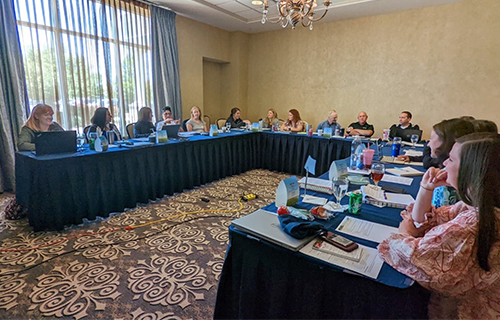 "This experience has been one of the most impactful experiences of my college career." Not only did Mattie get to learn how employers search for candidates and run a proper interview, but she also got to learn how a candidate can check off all the boxes, how to be a great interviewee, and how to be the all-around ideal potential hire for a company. Her favorite experience from the summer was when the company hosted their July Summit in Toledo, OH for all their employees across the country. "At the July Summit, we dug deeper into all aspects of how the company runs behind the scenes and expanded our knowledge of customer service, leadership, and professionalism with training seminars. My favorite part of it all was networking with my colleagues for the summer from across the nation." 
Though she is not sure if she would pursue this job as a career, it has shaped her into a top-shelf, young professional which will allow her to succeed in any role that she takes in the future.