REMI CARRELLA HONES LEADERSHIP SKILLS WHILE SERVING AS ALPHA EPSILON PI PRESIDENT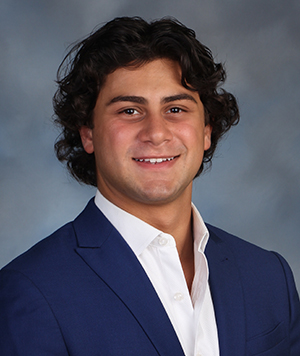 Coming to college, Remi Carella (Agribusiness: Management, Randolph, NJ) did not intend on joining a fraternity. He had no real idea of what a fraternity was and pictured it as nothing more than a distraction from school and an excuse for college students to be reckless. Despite that initial notion, he was proven wrong by the brothers of Alpha Epsilon Pi, and they quickly convinced him to join their brotherhood. As the Jewish social fraternity, AEPi's mission is to provide a place for Jewish students at Purdue to build their leadership skills, while also having an enjoyable and successful college experience. "From lifelong friends, and social opportunities while still maintaining a strong academic basis, to leadership development and amazing professional connections with alumni, AEPi was sold to me by them within my first few weeks on campus," Remi said. Not only did they sell him on becoming a member, but he eventually would also go on to lead the fraternity as the President.
To become the President of AEPi, Remi was required to be in good academic standing, be nominated by members of the chapter, receive a majority vote, and have served as a member of the executive board in the past which he did as rush chair. "The president chosen is someone with proven leadership skills who the brothers trust will be responsible, as well as levelheaded enough to lead the chapter." After meeting all these requirements, Remi began his one-year term as President of the 100-member fraternity in the fall of 2021.
In this role, Remi managed and delegated tasks to the ten-member executive board, set goals for the future of the fraternity, and saw to it that they were executed in addition to being the main contact for and face of the fraternity to both the university and outside organizations. He met with many members each day to help them with anything he could, listen to feedback and approve large decisions or events for the organization. He mentioned that throughout his term he would spend an average of 4-5 hours a day on work related to his role. "While this may seem like a considerable amount of time for what equates to a volunteer position, out of my many hours spent in this role, I gained more than I would have imagined in terms of skills and experiences that will be of benefit to me in all areas of my life moving forward." He was given the opportunity to attend leadership conferences, interact regularly with campus leadership, grow problem solving and decision-making skills, and discover how to use his motivation, organization, and goal setting proficiencies to lead a team to a desired outcome.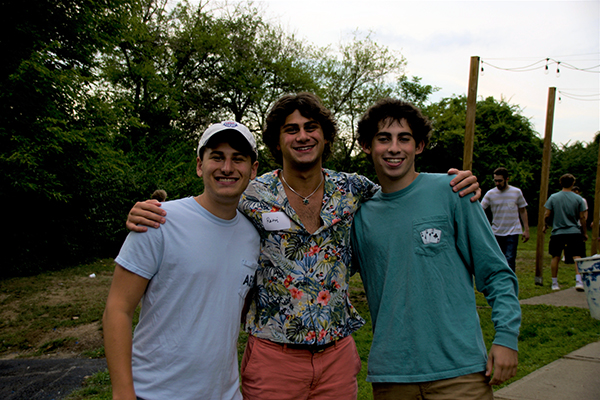 Remi stated, "I know that when I look back in a few years, this opportunity I received from the fraternity will have been the foundation on which I was able to further build many of the skills I will need in my future endeavors. I thoroughly enjoyed my experience as chapter president and would absolutely recommend this position to anyone who wants to expand their leadership and professional skills. Reflecting, something I will remember more than any other is how grateful I felt to have been given the opportunity by my brothers to lead both them and the chapter I cared so deeply about, and to see both grow and flourish on Purdue's campus."