SENIOR STUDIES AG AND ECONOMIC POLICY WHILE ABROAD IN AUSTRIA
Rather than spending her first semester of senior year in West Lafayette, Halee Fisher (Agricultural Economics/Political Science, Millersburg, IN) chose to spend the semester studying abroad in Austria. Her first major experience internationally was as a Borlaug-Ruan International Intern the summer after high school where she lived in Mexico for two months. Here she worked in socioeconomic research for an NGO called CIMMYT. Then, her first Purdue Involvement was the International Food Engagements and Food Security study abroad with Dr. Mark Russell. Both of these experiences started her love of traveling and led her to study abroad in Vienna.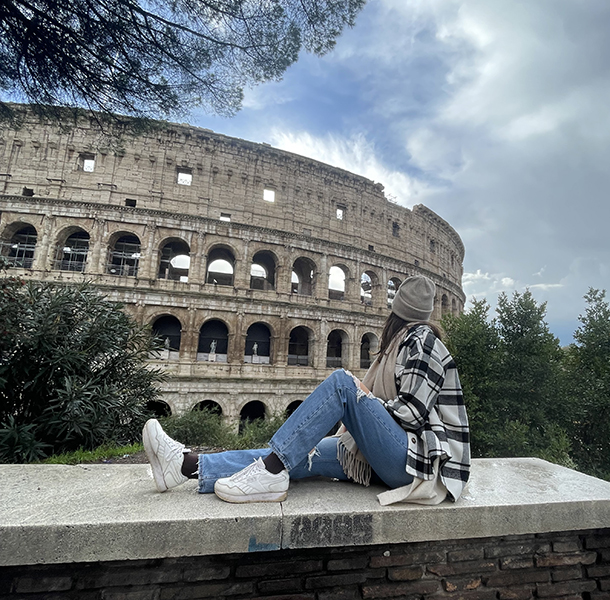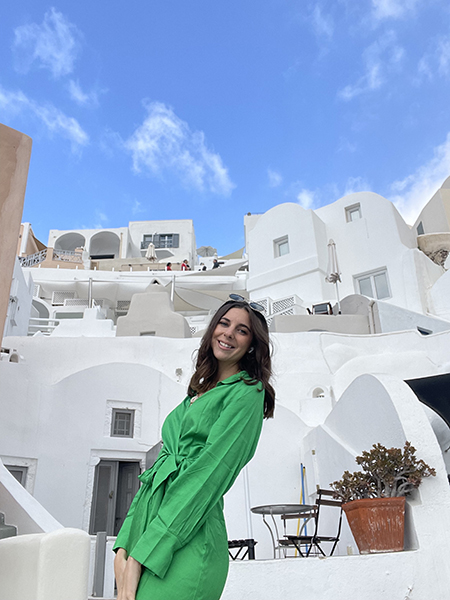 While in Vienna, Halee studied at Boku University for its focus on agriculture and economic policy. The biggest adjustment that she faced here was the cultural changes and norms she had to adjust to while living in Austria for a full semester. "Not being able to have English as a primary language was hard," Halee mentioned.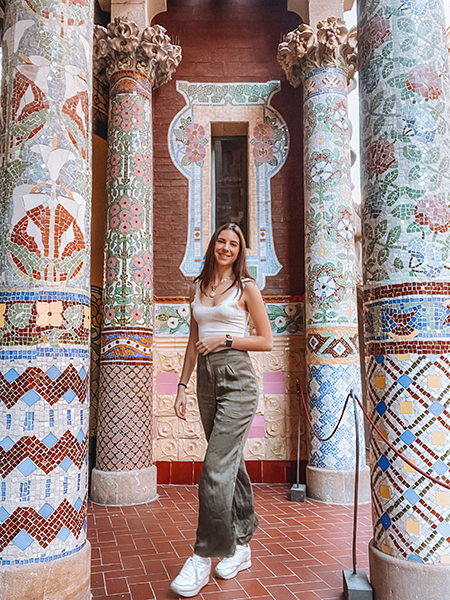 Halee was surprised at the number of transformational experiences she had while abroad. She traveled to 13 countries while living in Austria which made a grand total of 22 countries she has visited. She visited Greece, Croatia, Hungary, United Kingdom, Denmark, Sweden, Germany, Spain, Vatican City, Italy, France and Poland and her highlight would be the people she met along her travels. The trip to Santorini, Greece was her favorite as she hiked the whole island and had fresh octopus on the water! "Those are the stories I'm going to tell my kids someday," she said. Outside of simply traveling and enjoying her time abroad, Halee learned some valuable life skills of adaptability and problem solving. "To navigate 13 countries on your own as a solo traveler takes guts!"