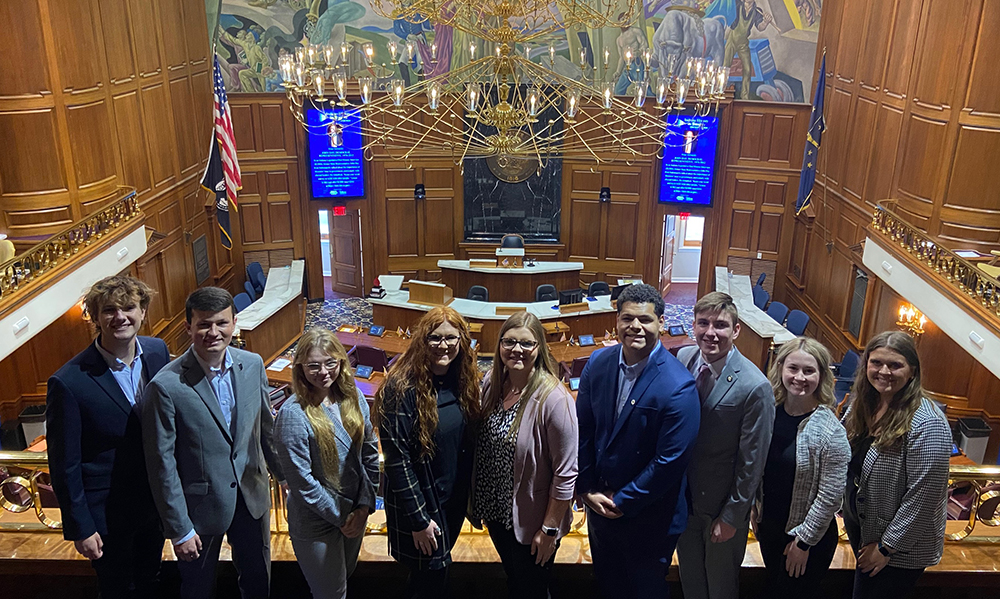 TOUR OF INDIANA STATEHOUSE OFFERS INSIGHT ON FUTURE OF AGRICULTURE
On April 4th, Andy Oppy lead a group of agricultural economics students to the Indiana Statehouse to meet with legislators and ISDA staff. To start the day, students attended a Senate committee meeting on Tax and Fiscal Policy. In this meeting students heard discussion regarding fire protection bills and how those effects tax budgets. Senate Bill 119 was discussing taxation on farm property, including information technology in equipment.
After the meeting adjourned, students met with Indiana State Senator Chip Perfect from Lawrenceburg. The group gained insightful information about being a business owner as well as being in politics. Senator Perfect discussed how going into business helped him become a better senator and better serve his constituents.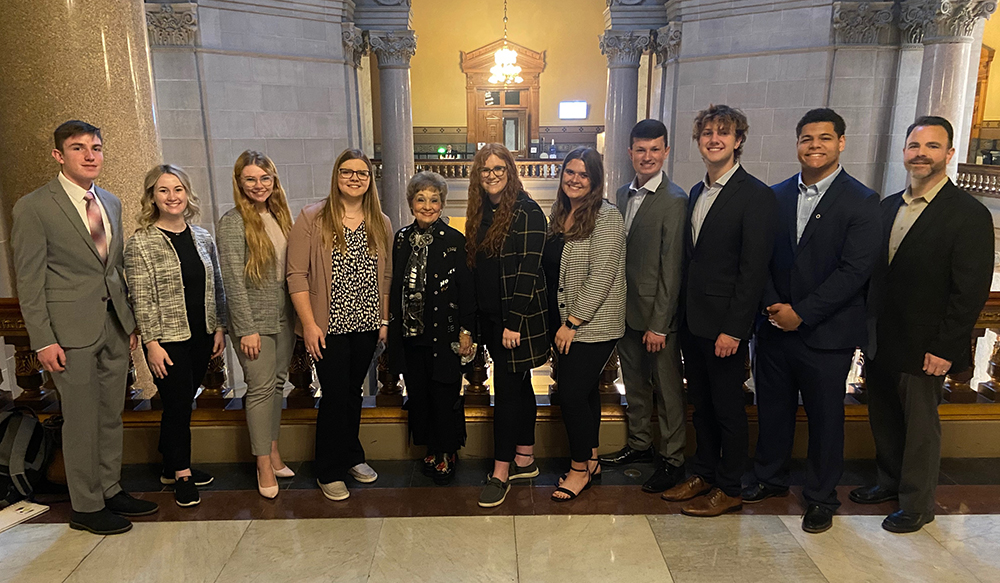 Students then had a brief meeting with Indiana State Representative Sheila Klinker from Lafayette. Representative Klinker stressed the importance of both the house and senate getting along as well as both political parties.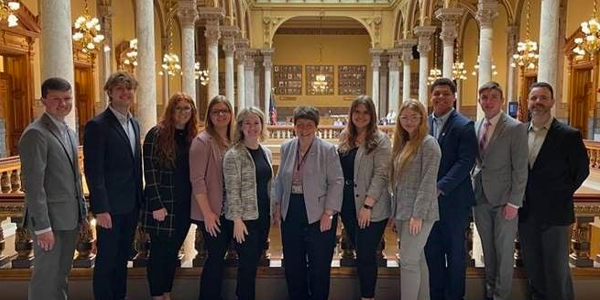 State Senator Jean Leising talked with students about State Bill 134 which will ban the selling of dogs in pet stores. Leising represents Senate District 42, which includes Decatur, Fayette, Ripley and Rush counties, and portions of Franklin, Jennings and Shelby counties. Although this is not directly related to agriculture, Leising said this can carry over into farm animals if the bill passes. 
The ISDA Deputy Director of Legislative Affairs, Jesse Cordray, directed the group to their meetings and gave a tour of the statehouse as well as the ISDA Office. During lunch students had the opportunity to interact with ISDA staff, including the new ISDA Director, Don Lamb. Students gained insightful information about the future of agriculture and the role they play in it. Anne Valentine, Chief of Staff for the Lt. Governor, wrapped up the group's visit by sharing her career path that led to her current position.