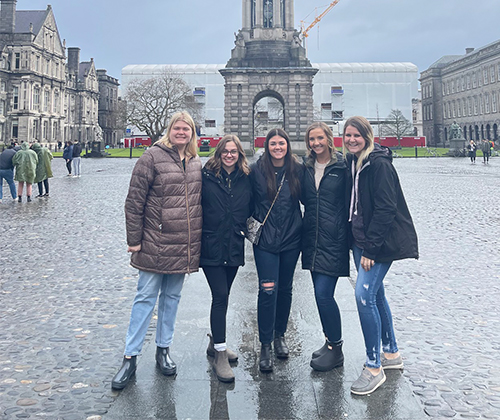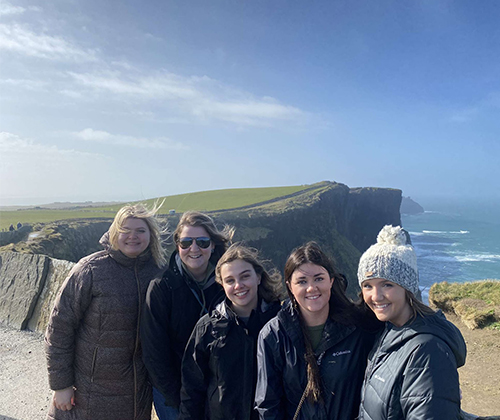 EXPLORing & STUDYing AGRICULTURE IN IRELAND DURING SPRING BREAK
Breawna Caldwell (Commodity Marketing; Frankfort, IN) I have always loved to travel. Ireland is a gorgeous country that I have always wanted to visit, so when I saw the Study Abroad trip there, I knew I wanted to go on that one. College is the best time to travel and experience the world and different cultures. The Agriculture in Ireland program gave the opportunity to see a large portion of Ireland, experience multiple different sectors of agriculture, visit farms, and still see many of the national landmarks and tourist attractions.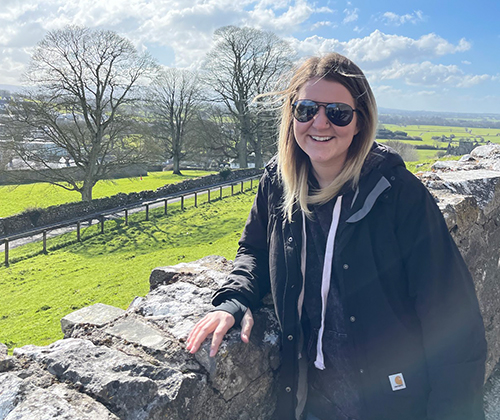 We traveled the entire country of Ireland, moving cities and hotel almost every night, and went on numerous agriculture visits. I chose the Agriculture in Ireland for that reason, as well. I knew that specific trip gave the opportunity to see a large portion of the country and many different types sectors of agriculture across the country.The professors leading our trip held meetings beforehand to help us prepare. The College of Agriculture Study Abroad Department also provided many useful resources that helped with preparing for going abroad.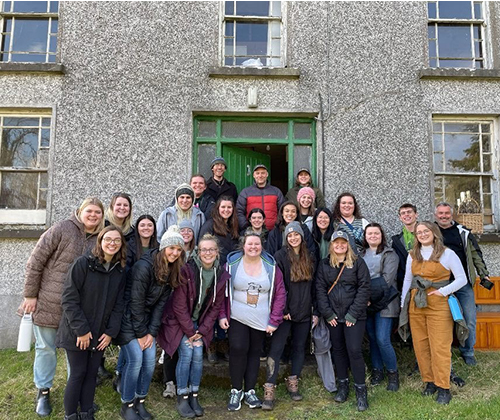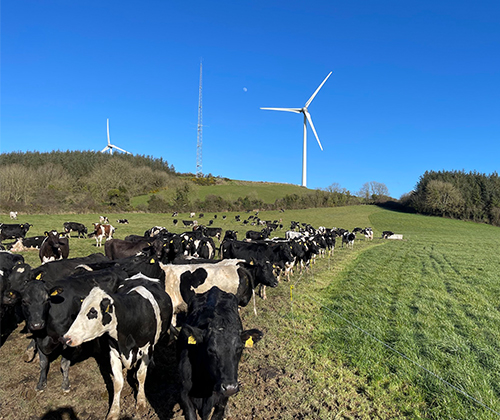 Traveling to a different country brought many new experiences and surprises. One specifically was how nice and welcoming everyone in Ireland was. For Ireland specifically, it was surprising how beautiful the countryside was. There was green everywhere you looked. The country roads were all almost single lane and winding.The time change from studying abroad was probably the hardest adjustment. Adjusting to paying in a different currency was also hard, trying to figure out how much everything costs in the US Dollar vs the Euro.Even just studying abroad for a week, it helped me grow personally. Traveling overseas for one of the first times as an adult, without my family, was a growing experience. Professionally, I grew in my ability to communicate with individuals from a wide variety of backgrounds. Visiting with different farmers, agricultural professionals, and ordinary people from another culture is an adjustment and respectfully being able to do so helped me grow as a professional.
We got to visit the Cliffs of Moher, The Burren, The Rock of Cashel, Guinness Storehouse, Teagasc Research Center, multiple dairy farms, and a sheep farm. We also watched a sheep dog herding demonstration, visited the Irish National Stud & Gardens, and spent St. Patrick's Day in Galway. My favorite part was visiting the Killray Fjord Shellfish Mussel Farm.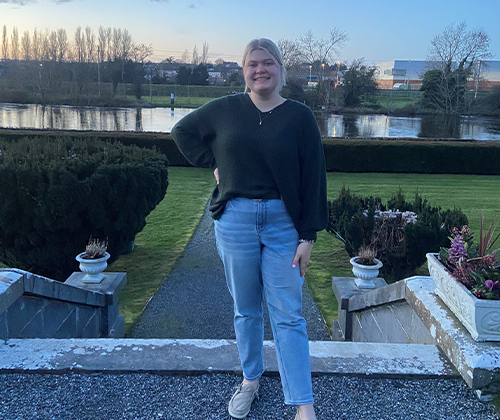 Ashlynn Oliger (Agribusiness Management; Hagerstown, IN.) My number one highlight was seeing the Cliffs of Mohar, those are breathtaking views. Being with my friends while viewing the cliffs was on the best memories I had from the trip. I really enjoyed playing the Gaelic Games, I did not expect those games to be as difficult as they were. Seeing all the different dairies. Dairy is an industry that I am very passionate about and seeing how dairies are operated in another country is something that I found very interesting. Studying abroad was an amazing opportunity and one that I will be forever grateful that I got to experience.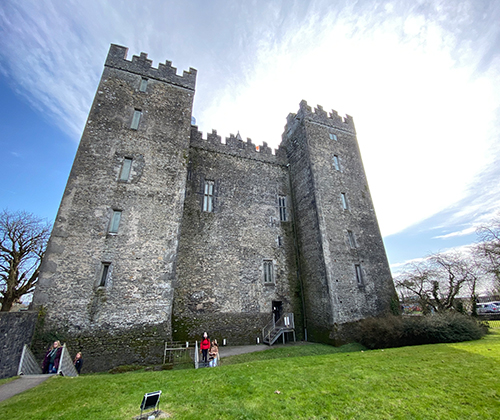 Rylee Kivett (Agrifinance; Monrovia, IN.) I went on the Agriculture in Ireland study abroad trip over spring break this year. It was a week long program from 3/12-3/19, so over St. Patrick's Day!I have always known I have wanted to do a study abroad, but I didn't know where I wanted to go. At the Ice-cream Social last fall I talked to the Study Abroad Ambassadors at their booth and once I heard about the Ireland trip, I was pretty set on going!In the fall, I attended the callout meeting and then we met 3 times before leaving on the trip. The classes covered the history of Ireland, the trip itinerary, and tips for traveling abroad. I was surprised at how similar Ireland was to the U.S., especially the agriculture industry. We got to tour various dairy and beef cattle farms and it was so cool to see the similarities between their operations and ours in Indiana. I was also surprised at how friendly the people in Ireland were, especially in the small towns that we visited, everyone was so welcoming and friendly. The biggest adjustment I experienced was definitely the time change. We weren't there for very long so by the time I got adjusted, it was time to go home. Also, another big adjustment was getting used to the currency and driving on the other side of the road. By going on this trip, I feel I have grown personally and have become more social, outgoing, and independent. I have also developed an appreciation for their culture and definitely want to go back!
We did so many fun things on this trip. Some highlights were touring the Guinness Storehouse in Dublin, going to the Cliffs of Moher, being at the pubs on St. Patrick's Day in Galway, going to lots of castles, visiting a mussel, horse, dairy, and beef cattle farm, and trying all the different Irish food!