Purdue Trap and Skeet Club Places at National Championship
Ethan Buck (Agribusiness: Commodity Marketing, Lafayette, IN) grew up competing in shooting sports at the local, regional, and national level. If his family were not farming, they could be found enjoying shooting sports. Since he grew up close by and knew Purdue had a Trap and Skeet Club, it was a given that he would join it his freshman year. Since then, he has become the President of the Trap and Skeet Club as well as a member and student coach for the Purdue Trap and Skeet Competition Team.
As a member and student coach for the Purdue Trap and Skeet (PTSC) completion team, he not only practices for and participates in the competitions, but he also helps coach his peers and do planning for their competition schedule. He mentioned, "I work very closely with our other volunteer coaches to keep the team always moving in the right direction. This job is a LOT of paperwork and planning, but I really enjoy the coaching aspect as I love to make members better shooters and helping them break more targets." Members of the competition team typically practice once a week at the home range shooting 50-100 targets each time focusing on the shooting events that will be at the next competition.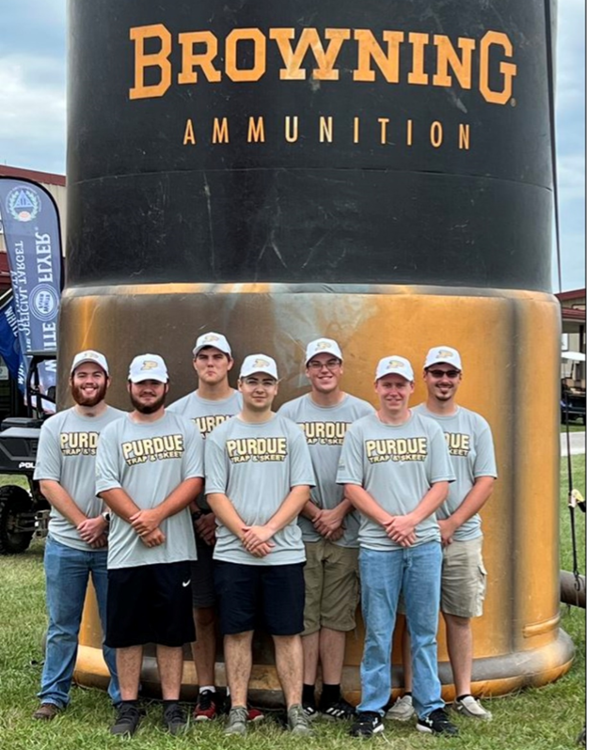 The PTSC Competition team participates in 3-5 competitions per semester with about half of them being travel events. The other events they host at their home range throughout the year where they invite other schools and members of the public to compete. The competitions vary by event, but typically they compete in competitions that are shooting multiple disciplines. For example, their most recent travel competition was the SCTP/ACUI Collegiate Regional Shoot at the Cardinal Shooting Center. This was a three-day contest consisting of six events totaling 450 targets. The first day was skeet and doubles skeet. The second was sporting clays and super sporting clays. The final day was trap and double trap. This past August the team even claimed the Division III Collegiate Title at the Grand American Trap shoot in Sparta, IL.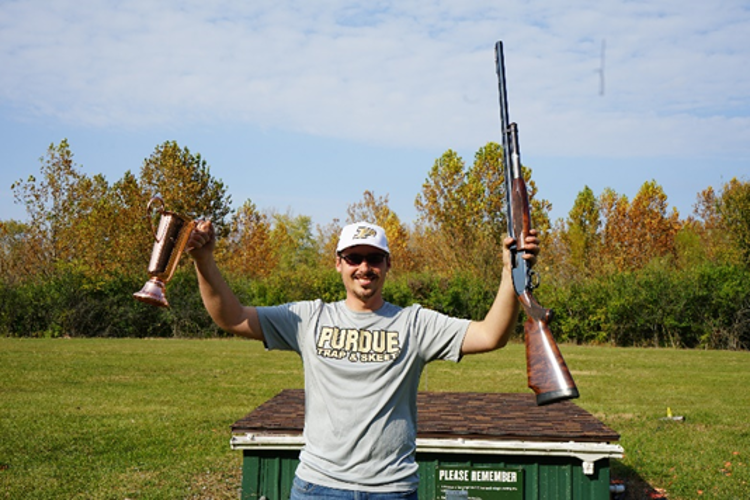 Ethan said he would "ABSOLUTELY" recommend others join the PTSC because he has enjoyed every minute of his experience. He mentioned, "There are MANY benefits to participating in the club and on the Competition Team. Some include the connections you will make with other shooters, the friendships you create with your fellow teammates, the professional development resulting from collegiate level shooting sports, and memories you will make shooting for Purdue." That said, there is always the challenge of cost and balancing that with training and fun. Shooting sports are not cheap, so you must be cautious that the shots you take have a purpose. He said, "It's fun to shoot with your friends, but it's more fun WINNING with your friends," and that is exactly what they have been doing.