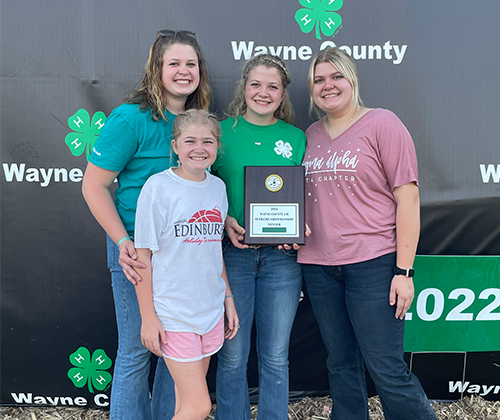 From 10 year 4-H member to 4-H Intern – Ashlynn Oliger Spends Summer Internship with Purdue Extension
Selecting a summer internship is a big decision for every college student. For AgEcon Sophomore Ashlynn Oliger (Agribusiness Management; Hagerstown, IN.), there were several key factors at play when she began her internship search last spring. After spending a year away from home during her first year of college Ashlynn knew she wanted to be home for the summer, while working in an area she felt passionate about. "I chose to work at the Extension office because I was really interested in extension work and after speaking with all the staff, I really saw myself spending my summer working with them."

After spending time with Extension Educators discussing her interests, Ashlynn applied for and accepted an internship at her local county office. Located in Richmond, Indiana, the Wayne County Extension Office provides a variety of community programs ranging from Health and Human Sciences, Agriculture and Natural Resources to 4-H Youth Development.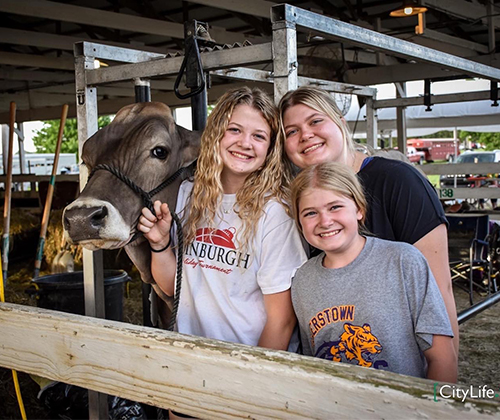 As an Extension intern, Ashlynn worked primarily with the 4-H Youth and Community Development areas. Working closely with educators, Ashlynn assisted in the development of new promotional materials for both areas while also managing 4-H platforms used to prepare for the county and state fairs. Working as an intern not only provided opportunity for growth, but also a different experience with her 4-H program.

"I learned that there is so much behind the scenes work that goes into making a county fair happen. Being a 10 year 4-H, I had no idea how much work went into making a county fair run smoothly. My favorite memory was during our fair week, seeing the smiles on all the kids' face made all the hard work and stress from the past weeks' worth it."

As her internship draws to a close, Ashlynn is thankful for the memories made and the opportunity to explore potential career paths while identifying areas she is passionate about. "I really do not know what kind of job I will have after I graduate, but after working at the extension office this summer, I see myself working with children teaching them/ advocating for agriculture."

When asked what advice she would give for students considering an internship, Ashlynn shared, "Summer internships are SUPER important, take the opportunity to branch out and try new things. It will benefit you greatly in the future, and you might not enjoy it, but just remember it is only for the summer!"