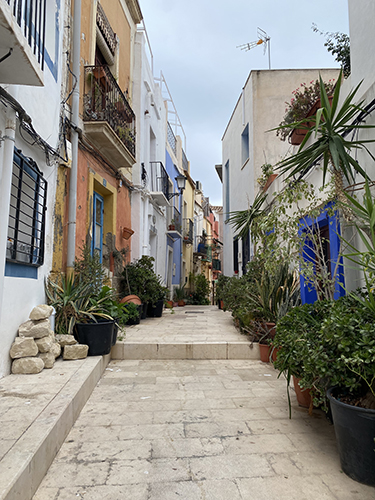 Opening a window to the sights, sounds, and study opportunities in Spain
Holly Shaver's (Agrimarketing; Crawfordsville, IN) love for travelling and learning about new cultures led her to participate in the co-sponsored study abroad program with University of Minnesota (Toledo, Spain). With a minor in Spanish, this was the perfect opportunity for Holly to study abroad and complete course requirements all while practicing the language. In fact, Holly was able to complete a multitude of classes during her time abroad.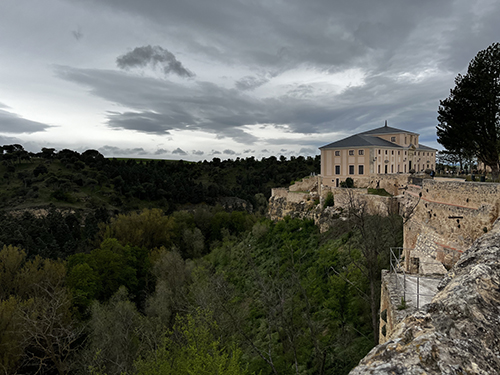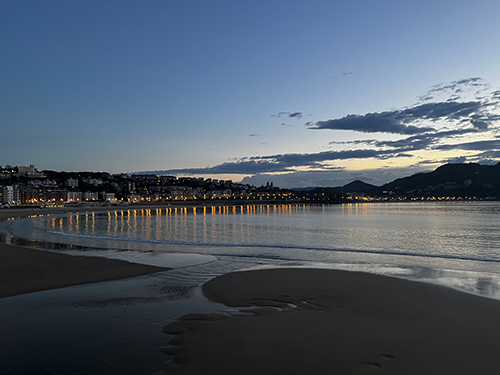 "The co-sponsored program provided more structure, there were group activities throughout the semester and a team of staff always there to help and answer questions," said Holly.
The students lived and studied in Toledo which is a medieval city and UNESCO World Heritage Site. They stayed at a renovated 16th century convent that was shared with the music conservatory and were provided with lots of time to travel and explore. "Our school week was Monday-Thursday so most of the students took the three-day weekend to travel to other cities and countries." said Holly.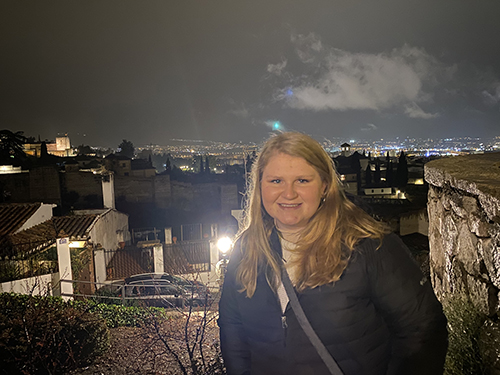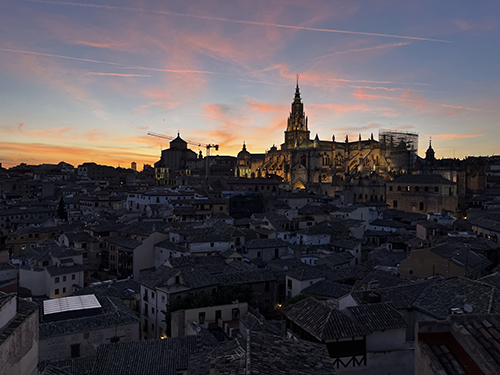 She was surprised at how easy it was to solo travel without a car in Spain, stating, "I would take the multitude of public transportation options available to get to my destination and never felt uncomfortable traveling alone, though I still took precautions." Some of the highlights from her study abroad experience include, touring a working monastery, visiting a real-life Disney castle in Segovia, taking an ATV tour of a volcano in Tenerife.
However, Holly states that she had to make some adjustments with scheduling, "Spain is 6 hours ahead of Indiana, so it was difficult adjusting to the time change. Spain also has a very different meal schedule and eat much later, with dinner being around 8 pm."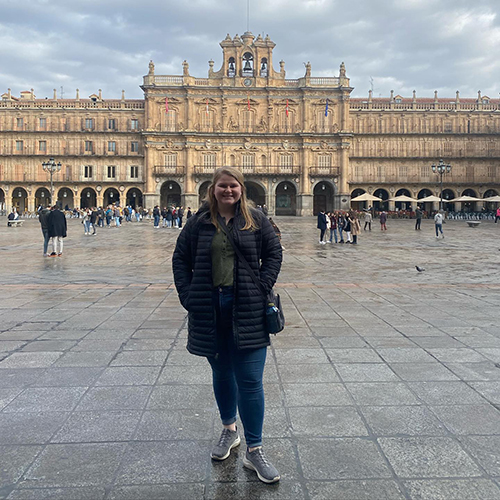 Regardless, Holly says the study abroad experience helped her grow professionally, providing her with newfound knowledge of international business, and improving her fluency in Spanish. Having to solo travel aided in her personal development, helping her become more responsible and independent. "I would absolutely recommend studying abroad to any students it is an amazing opportunity for growth and there are many scholarship opportunities that make it a very affordable way to travel."