Phelps spends semester abroad at UC Dublin, ireland
Heidi Phelps (Agribusiness Management; Groveland, NY)
1. What made you choose to do a Study Abroad? How did you decide on this program over others?
I chose to study abroad because my dad studied abroad in Scotland, and he often spoke of his time abroad as an eye-opening experience. Traveling is easiest at this age, and I wanted to make sure I took full advantage of the opportunities available at Purdue. I chose UCD in Ireland because it has an established agricultural program in an English-speaking country known to have welcoming and friendly people.
2. What campus did you study at? What made you choose that specific program?
I studied at the University College Dublin in Ireland. It had several classes that aligned very well with Agribusiness and ASM, so it allowed for me not to fall behind and still spend an entire semester abroad.
3. How did you prepare for this experience?
I prepared for this experience by talking to my advisors well in advance and making sure that they knew I intended to study abroad for a semester to try to get classes out of the way that cannot be completed abroad. I also talked to past study abroad students and students at UCD's campus.
4. What is something that surprised you?
I was surprised by how you can connect anywhere in the world through the commonality of agriculture. Everyone does things a little differently country to country based on what's available and the culture, but that common bond is still there. I was also surprised how much influence America has on the culture and ways of other countries.
5. What was the biggest adjustment you experienced studying abroad?
The biggest adjustment for me was the change in class formats and the difference in my schedule. At Purdue I am involved in several clubs and jobs, and while abroad I tried to travel and spend more time with friends, which was different from having such a structured schedule.
6. How have you grown personally and professionally through this experience?
I think the major growth I had personally and professionally was improving my ability to adapt and adjust to different situations and figure out solutions on my own. I also met so many people from completely different backgrounds than my own which enhanced my intercultural understanding and communication.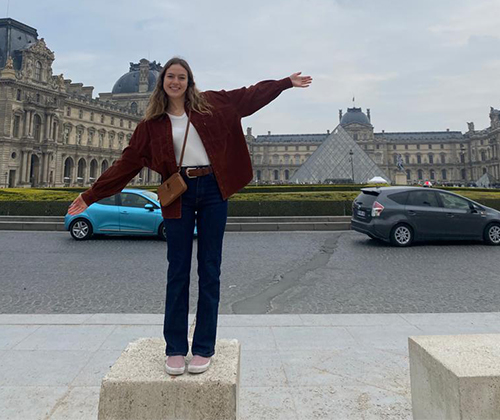 7. When not in class, were you able to travel/explore the area you were located?
I was able to travel with friends and family all around Ireland, all the way from Giants Causeway in Northern Ireland to the Ring of Kerry on the southern coast of Ireland. I spent a lot of time walking and exploring Dublin and the coast to the north and south of the city. Additionally, I traveled to Scotland, France, and Greece.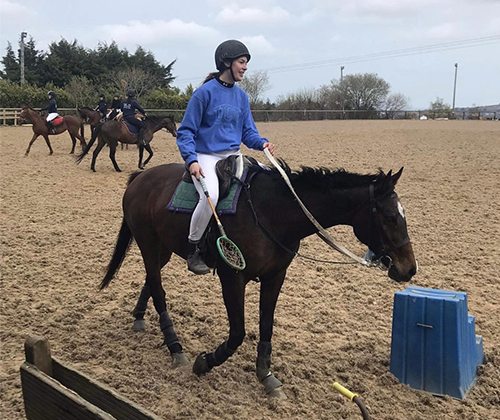 8. What are some experiences or activities you participated in while abroad that you would consider highlights of your experience?
I would consider meeting and making lasting friendships with other study abroad students from all over the world the major highlight of my experience. I also participated in the UCD Equestrian Team, and I played a mostly Irish equestrian sport called polocrosse. I was also able to visit a friend of my dad's from his time studying abroad in Scotland. I stayed with his family, and they showed me their farm and a lot of agriculture in Scotland.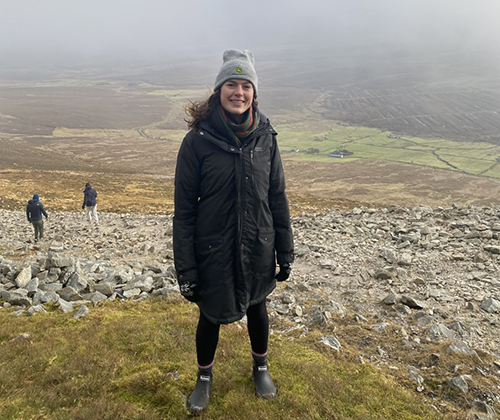 9. Anything else you would like to include?
I highly recommend anyone to study abroad now, a semester is not necessary but for some period during college. It is made affordable by several scholarships through departments, the college, and the university and one of the only times where it will be easiest to take a week to months abroad.