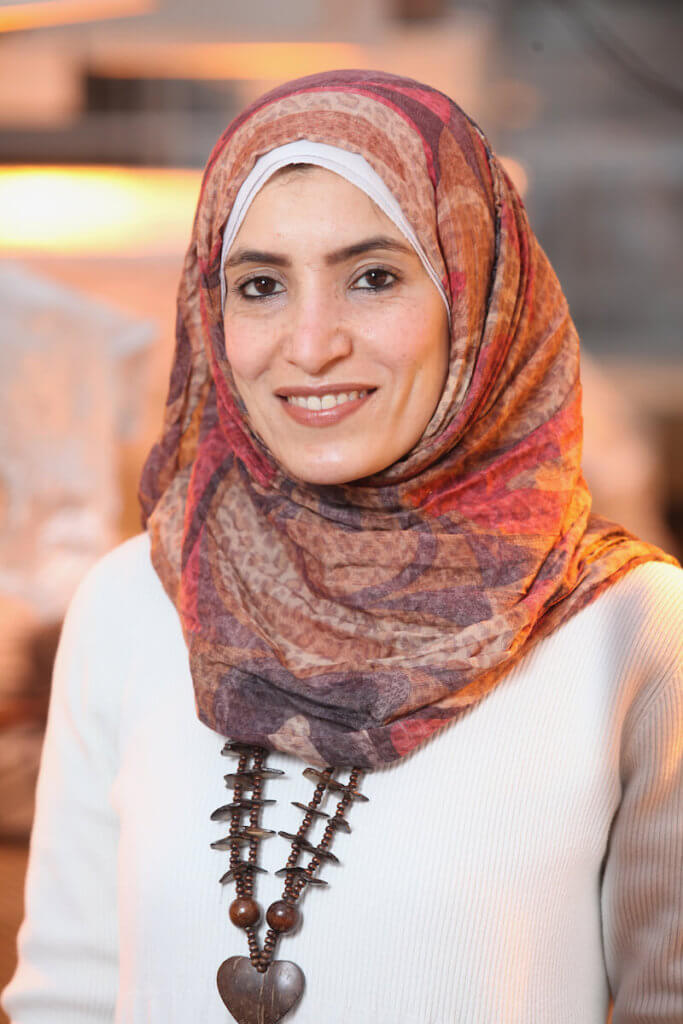 Reham Mohamed grew up in Egypt where she studied Integrated Pest Management to assist with her father's farm. News of an imminent disruption to the River Nile's water supply inspired Mohamed to research new methods in preparation for the future.
"We may start suffering from the limiting of water
in Egypt very soon, so I started thinking about a
project where I can help my country," said Mohamed.
She applied for a Borlaug Fellowship Program grant, which allowed her to spend three months at Purdue University. Here, she worked in the lab of Horticulture Assistant Professor Krishna Nemali, a leader in hydroponics. Dr. Laura Ingwell, Research Assistant in Entomology, also served as a co-mentor. Lonni Kucik from the Office of International Programs in Agriculture worked behind the scenes with the mentors and Mohamed.
Egypt receives the lowest annual rainfall among the world's 195 countries. Its most inhabited areas average less than one inch of rain per year, yet the River Nile, the world's longest river, sustains one of Africa's largest populations.
Upon its projected completion in 2022, Ethiopia's Grand Ethiopian Renaissance Dam (GERD) will give that country control of the Nile. The historically impoverished nation will soon generate hydroelectricity for export and domestic use. Summer rains in Ethiopia provide the vast majority of the Nile's water in downstream Egypt. The UN's Food and Agriculture Organization recently reported 96.9% of Egypt's renewable water resources, including in the Nile, come from neighboring countries. Egyptians fear the resources from the Nile will suffer a sharp decline with Ethiopia's construction of the GERD.
Mohamed shared, "The Nile for Egypt is like a lifeline because we depend on this kind of water for everything. For drinking, for irrigation, for everything."
Nemali believes maximizing the efficiency of water use could greatly aid Egypt in the years to come. "Hydroponics saves water," said Nemali. "We use approximately 10% of what outdoor agriculture uses. Egypt is building many greenhouses with hydroponic systems. Their knowledge is very basic. It's brand new to them. They want to send their scientists here to understand the fundamentals."
The grant's arrangement will keep Nemali, Ingwell, and Mohamed's partnership going over the next two years and includes a reciprocal visit where Nemali will travel to Egypt to continue his work with Mohamed.