Hundreds of green industry professionals gather every summer for Purdue's Turf and Landscape Field Day. As COVID-19 spread, so did the realization that 2020's event would look different. 
"In April, we started to get concerned," said Cliff Sadof, Extension coordinator and professor of entomology. "But like Einstein said, 'In the middle of difficulty lies opportunity.'" 
Hosted by the Purdue University Department of Horticulture and Landscape Architecture and the Midwest Regional Turf Foundation, past Turf and Landscape Field Days have offered teaching, interactions with Purdue specialists, networking opportunities and on-location demonstrations of research.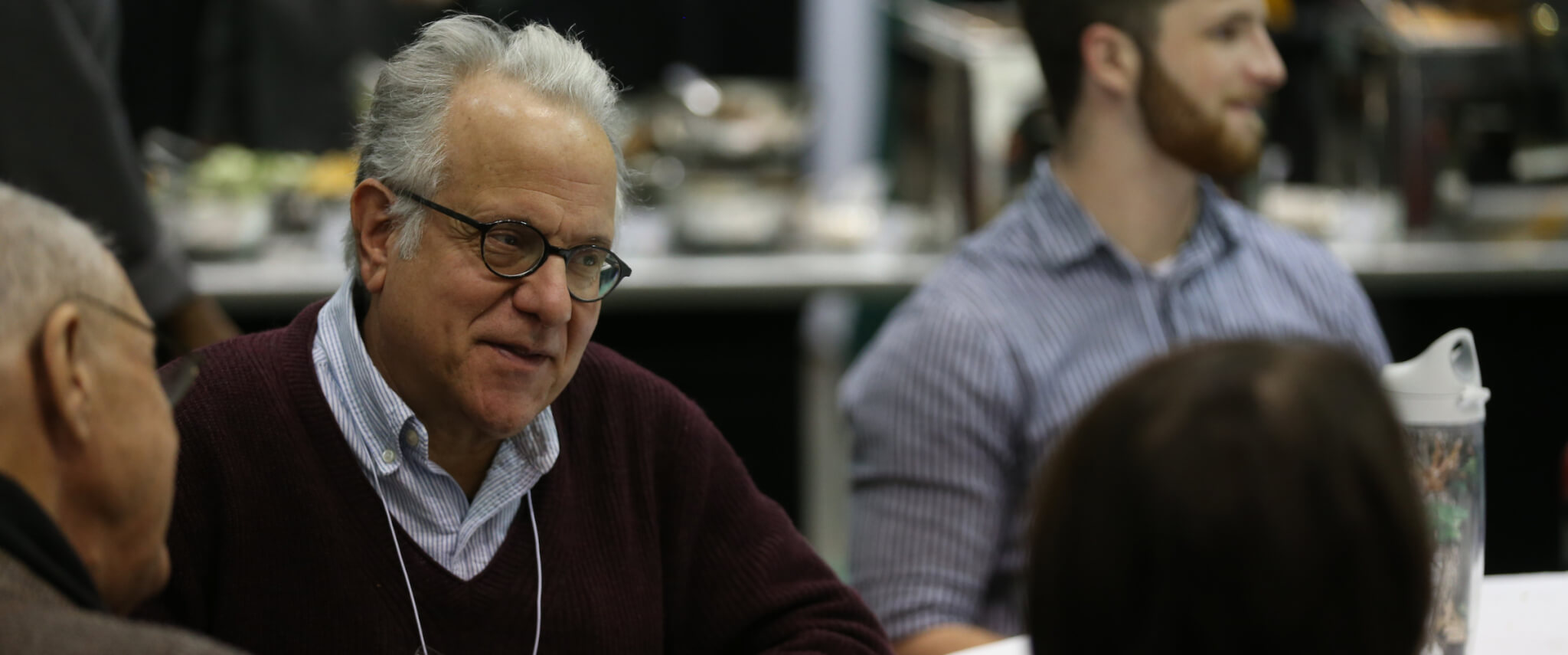 "As speakers, we would like to think we are incredibly entertaining, but we realize people don't come to field days just to hear us talk," said Sadof. "That's part of it, but many go to share a meal with their friends, network, conduct business and earn credits. When Purdue hosts a field day, there's going to be a lot going on."
Once the decision was made to move Purdue's events online, Sadof was asked to assemble a team of Extension Specialist to figure out how organize a successful virtual field day. The Turf and Landscape Field Day, organized by Kyle Daniel, Aaron Patton and Brooke Ponder was an early test of this approach. 
"We identified a couple of options to run the workshops," said Sadof. "If your audience has good Wi-Fi, you can hold the event synchronously. But if their signals are weak, like they are in many parts of Indiana, it may be best to present everything as recordings that can be viewed at a slower pace. The downside is that interaction is more difficult during asynchronous events."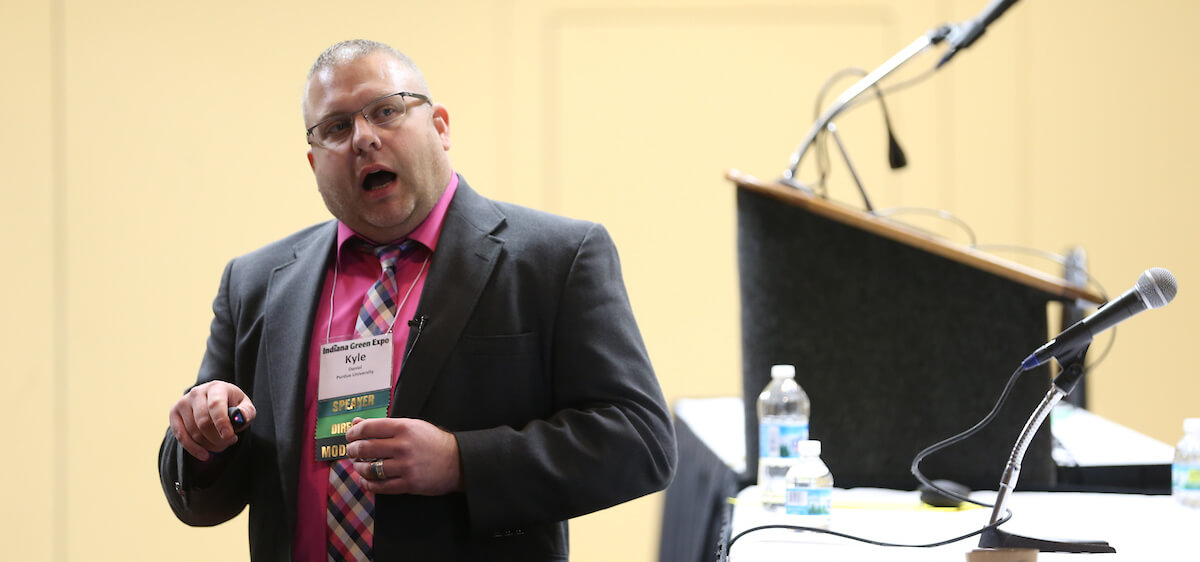 "With past field days, the mornings were full of short talks that all participants rotated between. Then we had longer workshops in the afternoon," explained Daniel, a nursery and landscape outreach specialist. 
A hybrid model was adopted for 2020.  "We focused on flexibility by offering attendees 16 pre-recorded sessions available to watch over the course of a week," said Daniel. "Each was roughly 15 minutes long and had their own associated questions, abstracts and articles. At the end of the week, the speakers held a live question and answer session that lasted two hours."

Daniel admits creating the pre-recorded sessions was not easy. "It involved much more work for the organizers. We shot video, used editing software and developed the course through an online portal." 
However, the online format did have benefits. "Attendees that were not able to attend in previous years due to travel, time off work or other issues could participate for the first time," Daniel noted. "The format also allowed attendees to complete the field day over an entire week, viewing the talks at their own pace." 
The Turf and Landscape Virtual Field Day was one of many Purdue field days that moved online this summer. The Small Farm Education Field Day and Webinar Series offered eight events from July 30 to August 14, hosted by Purdue Extension and the Purdue Student Farm. The Purdue Agricultural Centers (PACS) modified their planned events as well, hosting virtual field days August 19-27.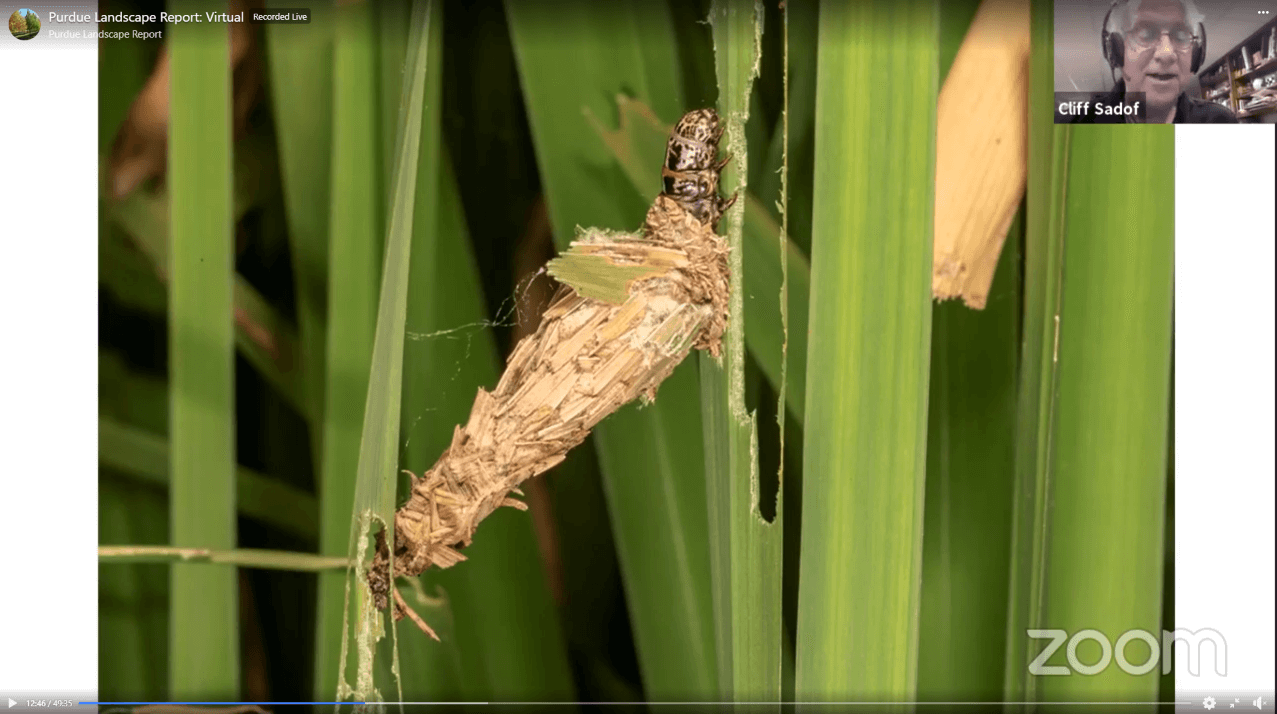 "There are different levels of work and effort involved, but everyone realizes this year is a special situation," Sadof explained. "We were initially in shock, but we are professionals. We have to make the best of it." 
"I've used this experience to help structure my own online courses for this fall at Purdue," shared Sadof. "I'm going to divide my weekly lectures into seven 15 minute modules and have live question and answer sessions to keep the students interactive." 
"As we move forward, even past COVID-19, these hybrid models will continue to be useful.  The events we've held, videos we've made and experience we have gained are going to enhance our programs."