During the past few months the Purdue University Board of Trustees ratified endowed chairs for three professors in the College of Agriculture: Songlin Fei, Maria Marshall and Andrea Vacca. This is the first of the profiles we will be publishing on these faculty members.
Maria Marshall, professor of agricultural economics, has an updated take on that old Tolstoy adage: "Happy families are all alike; every unhappy family is unhappy in its own way."
Unlike the Russian author, Marshall opts for brevity: "All families are somewhat dysfunctional."
While most of us might have learned this from personal experience, Marshall's insights are also professional. Her research program studies family business management and small business development, with an emphasis on family owned, agricultural businesses in Indiana. In other words, a healthy portion of Marshall's research is discerning how to measure, manage and translate that dysfunction into something functional.
"No one starts a business on their own. We get the help of family and friends to start and maintain businesses," Marshall added. "I got into agricultural economics and development because I wanted to help people."
Marshall was recently appointed the James and Lois Ackerman Professor of Agricultural Economics endowed chair, a position held previously by the late Wally Tyner. Like Tyner's work, Marshall's research offers profound insights into rural, agrarian economies and aims to help the Hoosier economy flourish.
"I want to help small and medium family businesses manage themselves better, particularly as they work through the succession processes, something that is especially important for farm businesses," Marshall said. "That's why I founded the Purdue Institute for Family Business. If you want to maintain familial control of the land, you have to have a good succession process in place, which can sometimes take years to enact. How can we help manage and implement these processes over a period of time? How can we help build businesses? How can we make sure small business thrives in rural areas?"
"No one starts a business on their own. We get the help of family and friends to start and maintain businesses. I got into agricultural economics and development because I wanted to help people."
These are questions that guide Marshall in her research, Extension appointment, and, most recently, in her new role as director of the North Central Regional Center for Rural Development, which moved to Purdue at the beginning of September.
The regional center, funded by USDA-NIFA and previously housed at Michigan State University, is focused on rural development, building community resiliency and facilitating regional relationships among Land Grant Universities. One of Marshall's goals for the center is to build a north-central region panel that can be used throughout the region to collect a comprehensive and consistent database about rural development.
"As a researcher, I know data are key, even more valuable than money," Marshall said. "If we have the ability to reduce costs of data collection for researchers, then that might attract more grants and more research to these rural areas."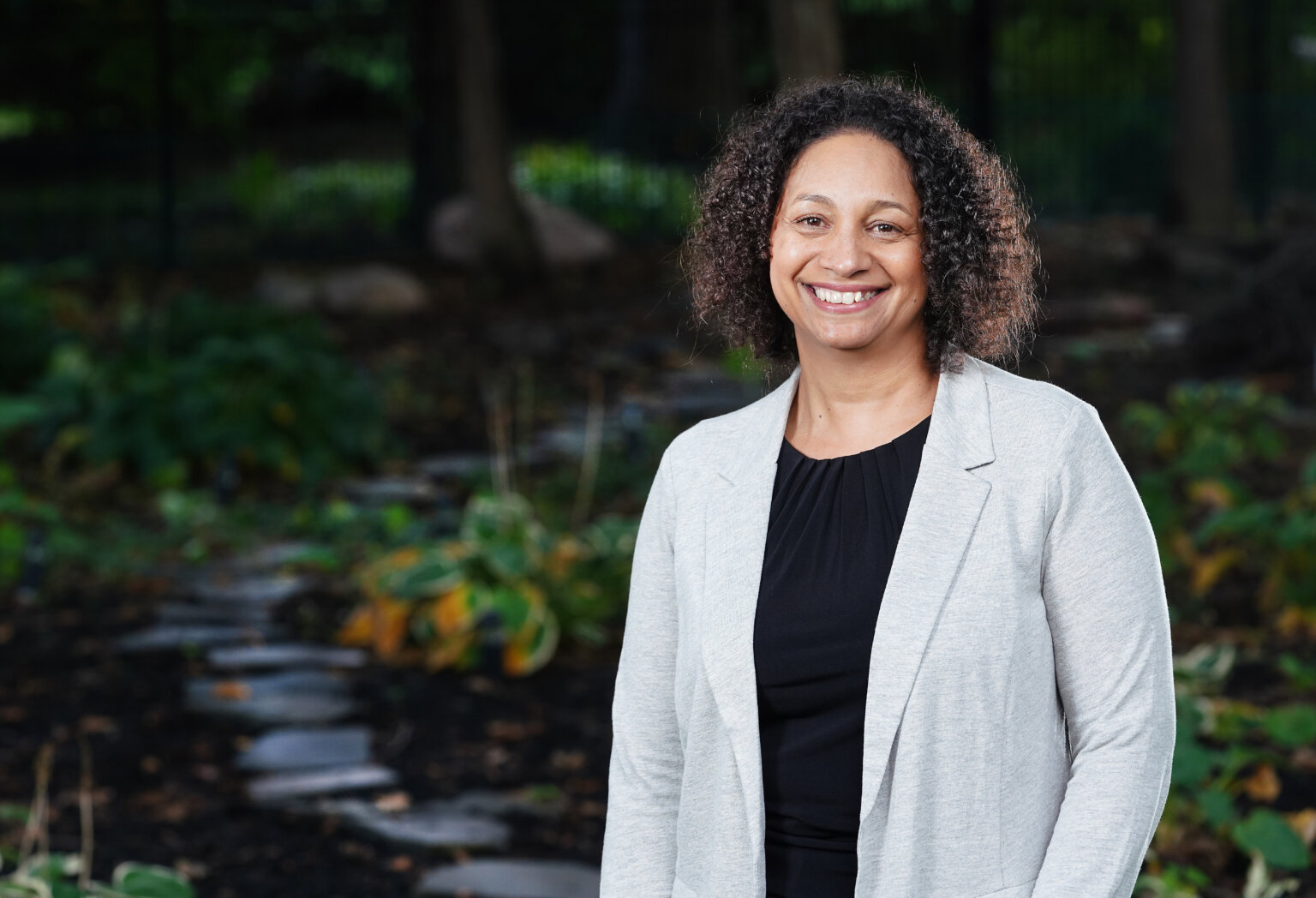 Marshall's research has a second stream that compliments her interest in small and family-owned businesses, which is to better understand how these businesses weather disasters, a line of research relevant during the COVID-19 pandemic.
Marshall started researching how disasters impact businesses after Hurricane Katrina ravaged parts of the southeast in 2005. She collected data in Mississippi on how long it took businesses to recover after the natural disaster, how they maintained resiliency and how they adapted, or didn't, to crisis. Already, Marshall said, she is circulating a survey to small businesses about COVID-19, asking about their economic recovery plan, the impact of PPP, what financial adjustments they've had to enact and how social media played a role in survival.
"Disasters," Marshall reflected, "they just keep happening. Fifteen years ago when I received my first grant the reviewers wanted to know, well, when is there going to be another disaster for me to study. But with climate change and now COVID, it has been non-stop. This allows us to specialize on a particular type of disaster, for example hurricanes or wildfires, which allows us to be more precise on the recovery process. As a researcher, it's good to be able to access so much data, but, as a human, you wish these disasters weren't happening."
In addition to her Extension work and research, Marshall remains deeply committed to her students. During her time at Purdue she has advised many students from the undergraduate to the graduate level. Her master's and Ph.D. students are essential to her research and she takes her role as advisor very seriously, intent on launching students into their academic or professional careers.
"I involve a lot of students in my grant research, but I also want to make sure they are not just supporting my desired outcomes but making their own contributions to the academy," Marshall explained. "I urge them to think about their own research questions and develop an independent research profile, especially if they want to go into academia. I try to start them off the right way."
In addition to guiding students on their academic and professional journeys, Marshall said what keeps her driven is the direct impact her work can have on fulfilling the goals and dreams of business owners.
"Businesses have a life cycle, and I am passionate about helping people make decisions that work for them and make them happy from entry to exit," Marshall said. "Part of the disaster stream of research is to help small business owners keep their businesses going. Because of COVID,  we've seen stories of second and third generation businesses going out of business or selling their business to someone outside their family not because they wanted to but because they had to. This motivates me to do research that is relevant so that I can help business owners escape that fate."