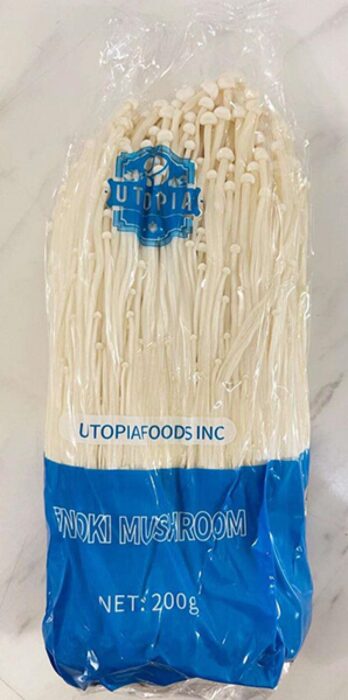 On January 13, 2023, Utopia Foods Inc of Glendale, NY announced the recall of Enoki Mushroom products due to the potential contamination of Listeria monocytogenes. All the products sold from January 6th to 13th, 2023 are involved in the recall. The products were imported from China and distributed to produce wholesale companies in NY, NJ, and CT. So far, no illnesses have been reported related to the recalled products.
The Enoki Mushroom is sold in a 200g, clear and blue plastic package with the brand name "Utopia" on the front. Consumers also identify the recalled products by checking the bar code 8928918610017 marked on the back. Consumers who have purchased the recalled products should dispose of them immediately or return them to the place of purchase for a refund.
Listeria monocytogenes is a pathogenic bacterium. The infection of L. monocytogenes could lead to symptoms including fever, headache, stiffness, nausea, and diarrhea. Elderly people and people with weakened immune systems are more likely to have fatal symptoms. Pregnant women face the risk of miscarriages and stillbirths due to Listeria infection.
If you have further questions, please contact the company at (718) 389-8898.