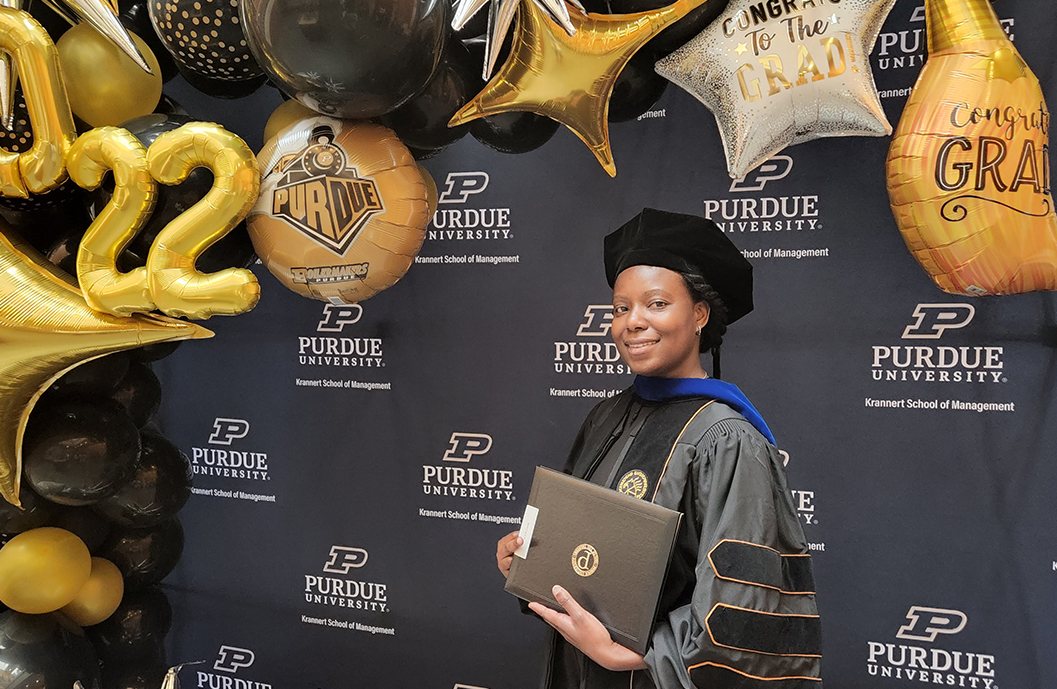 Rebellious and passionate, Alecia Evans paved her own path to studying agricultural economics
PhD candidate, Alecia Evans grew up in rural Western Jamaica's St. James parish with big dreams of becoming a medical doctor; however, after an admitted academic rebellion, Alecia's choice to take a Principles of Business course changed the trajectory of her academic career.
"That course changed my life," said Alecia. "I was first introduced to the Law of Demand and Supply and other basic economic concepts such as the factors of production and comparative advantage. It's also where I conducted my first research project which entailed a mini survey using basic data analysis. I found everything about Principles of Business fascinating, so I decided to pursue that path for further studies."
Even as others were pushing her to pursue a pure science concentration, Alecia rebelled once more, enrolling in community college to major in economics, and graduating in the top 4 performers in economics for Jamaica. From there, she enrolled at the University of the West Indies (Mona), earning a BSc in Economics with First Class Honours and receiving the prestigious Bank of Jamaica G. Arthur Brown Memorial Scholarship, which allowed her to pursue a MSc in Economics. Upon graduation, Alecia was appointed as Assistant Lecturer at the University of West Indies, Western Jamaica Campus where she taught undergraduate courses in economics and conducted research projects for 6 years.
"During my 4th year of teaching, I participated in an EU-funded project, that was a multi-institutional collaboration amongst Universities in Jamaica, Barbados, Cuba, and Finland. The project was geared at improving capacity and energy education in Caribbean. From this, I became very passionate about renewable energy and climate change and developed a zeal for playing my part in changing Jamaica's energy profile. Armed with this new passion, I decided to pursue a PhD focusing on environmental studies and/or energy. After much research and some recommendation, I decided to apply to the Agricultural Economics Department at Purdue University."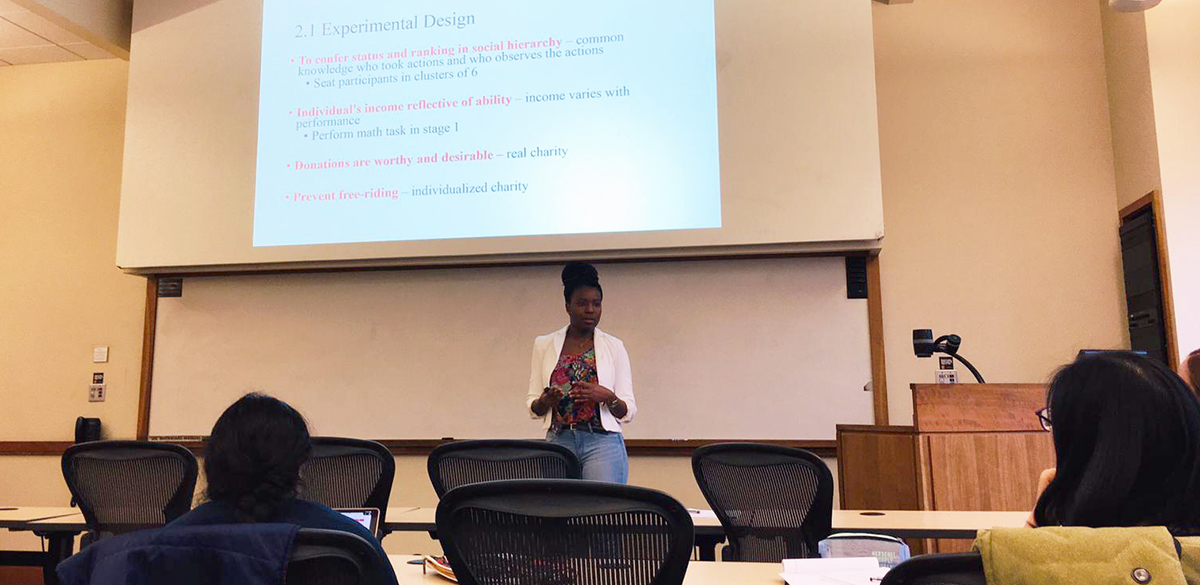 Throughout her time at Purdue, Alecia participated in multiple research studies and worked as a research assistant in the Feed the Future Innovation Lab for Nutrition (NIL) with Dr. Jerry Shively. Their project focused on researching maternal and child nutrition in Nepal and lead to an article publication in Food and Nutrition Bulletin. She also worked alongside her advisor, Dr. Juan Sesmero investigating the intersection of trade sanctions and climate, leading to a co-authored book chapter in Handbook on Trade Policy and Climate Change and a related agenda paper entitled "How trade policy can support the climate agenda," recently published in Science.
Alecia, now Dr. Alecia Evans, recently defended her PhD dissertation which focuses on how a lack of cooperation and the presence of competition affect market efficiency.
"When one's actions cannot be perfectly monitored in group settings, individuals may be tempted to act in their own self-interest, instead of the interest of the group (lack of cooperation). I study the extent to which people can use the information on the correlation of their own outcome and the outcome of their group members to better guess what others are doing. I theorize that if individuals are able to do so, they will be more prone to cooperation. In terms of competition, I examine the extent to which agricultural cooperatives can discipline investor-owned firms in an oligopsonistic agricultural procurement market where firms jointly choose both location and spatial-pricing strategy."
She thanks Dr. Juan Sesmero for his support throughout the process.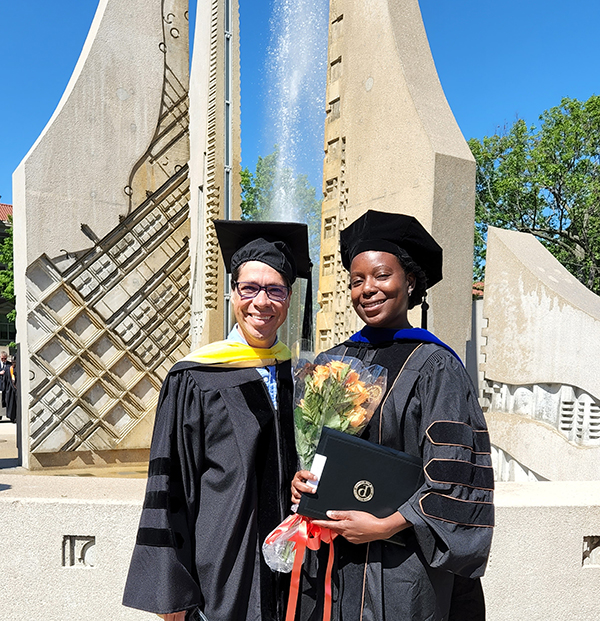 "My advisor, Dr. Juan Sesmero, has been very instrumental in my success as a graduate student. He really goes above and beyond in offering mentorship and advice. It is really encouraging when your advisor is interested in your research and is invested in your success. It provides some sense of validation but also a lot of motivation to press on, especially in those difficult moments. I credit all my success in this program to his patience, motivation, and guidance."
Alecia, now graduated from Purdue, is excited about her next steps and looks forward to applying her expertise in both laboratory and computational experiments to data-driven, policy-oriented research.