Study Abroad Peru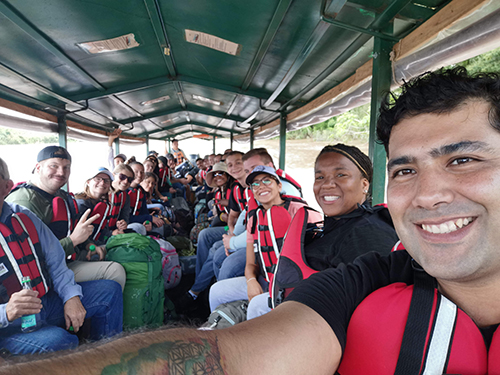 More Than a Study Abroad
By Madison Hire
Several students from the Ag Econ department chose to spend part of their winter break doing service learning in Peru. These students had so many great experiences they struggled to name them all. 

"I was excited to learn about the country through hands on learning and interviewing, and diving into their culture," said Chaela Minor, a junior studying Agribusiness Management.  
Students went over expecting to teach villages about different tactics to improve sustainability. They quickly learned that they first had to build a relationship with them in order to effectively educate them.
"It challenged the group to focus on the people aspect of the trip and allowed us to take away a lot of cross-cultural communication experience," said Minor.
They did many things and had so many experiences that pushed students outside of their comfort zones and dealing with conditions that they wouldn't normally have here in the Unites States. Such as hiking through the Andes Mountains, traveling through the Amazon Rainforest and being on the coast of Lima.
"The trip opened my eyes to another part of the world," said Cole Pearson a sophomore studying Agribusiness Management.
The students highly recommend not just the Peru trip but taking the opportunity to study abroad! Learn more.
Other students in attendance: Halee Fisher, Harlee Sullivan, and Laura Barrett