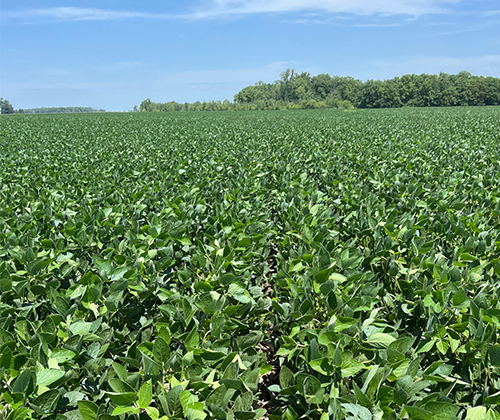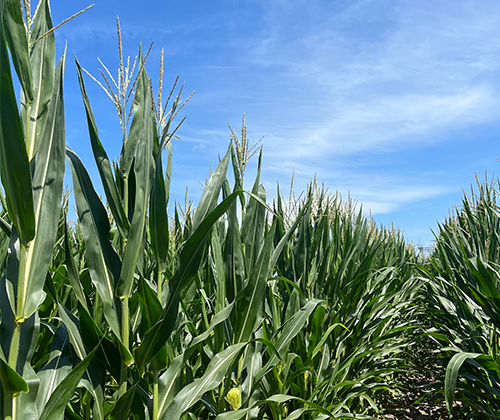 Field scouting internship a growing experience>
Rachel Breunig (Agribusiness Management; Fishers, IN) and Stewart Douglas (Commodity Marketing; Flat Rock, IN) completed a summer Field Specialist Internship with Advanced Agrilytics.
Rachel learned about the Advanced Agrilytics internship at the AFA Leadership Conference. It was there that she connected with Amy Jones, an Advanced Agrilytics representative, who encouraged her to apply for a position with the company. Stewart learned about the internship and was excited to apply, after speaking to fellow students who had already completed internships with the company. "They had nothing but positive feedback from their experiences," said Stewart.
For both students, the motivation behind the decision to do a summer internship was to gain experience in different agricultural fields. "Growing up with little to no agriculture background I haven't been able to see and experience what agriculture has to offer, which is exactly why I choose to do an internship," said Rachel. Meanwhile, Stewart, who spent time working on the family farm the past two summers wanted to gain work experience from other parts of the industry.
Upon joining the company as field specialist interns, Rachel began working at their location near the Purdue campus, while Stewart worked in the Franklin-Bargersville, IN area. As a part of the position, each was tasked with scouting different corn and soybean fields to assess for insect, weed and disease pressure, which assisted in understanding what was happening at the sub-acre level.
The internship was a great learning experience and had a positive impact on both students' career outlooks.
"Field scouting can be a lot of work, but I believe it is a valuable experience to have when learning more about crops and the process of growing," said Rachel. After learning how much data goes into growing soybeans and corn, she plans to take more crop science courses. It also opened her eyes to how data is impacting the agriculture field, indicating she could see the industry "going more remote and possibly moving the work onto drones."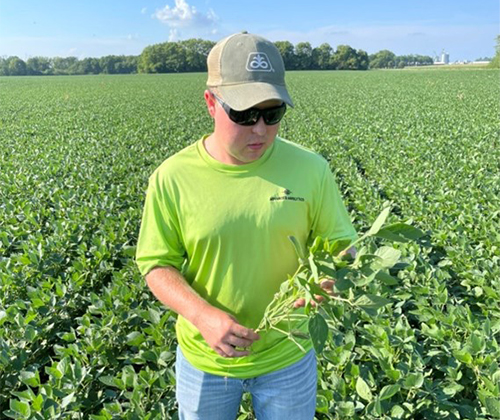 Stewart says the internship helped him gain a better understanding of how corn and soybean plants grow and mature over time. "My weed, insect, and disease identification skills greatly improved," said Stewart. "I will be able to use this information no matter where I end up in the agricultural industry after graduation."
When asked about the future of field scouting, Stewart sees it as an important part of the industry. "Every growing season is different which means that scouting fields will always be necessary. Scouting helps growers gain a better understanding at what is occurring within their fields and allows them to make better management decisions."