Cortney Mycroft has a long history with the Forestry and Natural Resources department.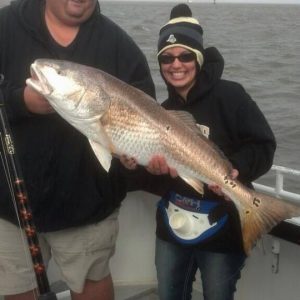 The Northwest Indiana native attended the Forestry and Natural Resources Summer Practicum as a student in 2001. She completed her Bachelor's degree in Forestry in 2003, followed by her Master's in 2005, both in Purdue Forestry and Natural Resources. Soon after graduating, she returned to work as a staff member from 2007 to 2009. After several years with an economics firm, she returned in July 2016 – 15 years after her time as a program attendee – to serve as Director of the Summer Practicum and Natural Resources Lab Coordinator and Collections Curator for the department.
"The opportunity was ideal," she said. "I now lead the practicum and I also get to teach classes, including Dendrology, which was one of my favorite subjects."
The Summer Practicum is part of the Forestry and Wildlife Management curriculum and takes place annually in Iron River, Michigan. Students majoring in fisheries, aquatic sciences, and wildlife are required to participate after completing their sophomore year of studies. Covenant Point Bible Camp rents its facilities to the university, while also providing shelter, food, and private classrooms. The camp is located on Hagerman Lake and Ottawa National Forest begins just outside the grounds. As many as 60 students spend five weeks each summer gaining hands-on experience and knowledge they wouldn't receive in the classroom.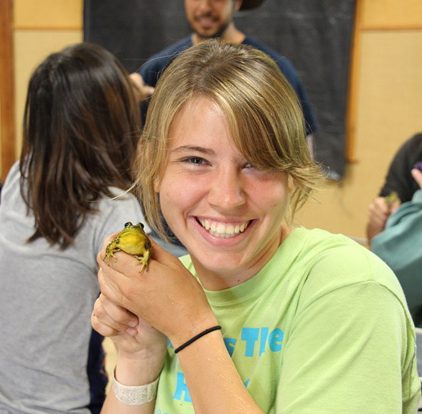 "We have about 12 instructors, faculty, staff, and graduate students on-site, so students receive a lot of one-on-one personal attention," said Mycroft. "They're introduced to the equipment and techniques used in the field and build relationships with classmates."
Forestry and wildlife programs across the nation offer similar practicum experiences. For many students, it's the first time they have been exposed to being outside, rain or shine, to do work. "Between the cold, rain, and bugs, students get a real sense of what their career might entail," she said. "Students can hone their skills and determine if working outside is something they really want to do."
While the tools used in the field have changed since Mycroft was a student in the practicum – GPS technology has improved, for example – the basic techniques applied in the woods and water are still largely the same.
For students, the program helps them narrow down the types of careers they might pursue, such as foresters or wildlife or fisheries biologists. Some may decide to continue their education in those areas with an advanced degree.