setting the stage
We are pleased to present the 2021-2026 Purdue University College of Agriculture Strategic Plan. Our previous strategic plan provided an important roadmap for our College's success. Building on that success, we began the process of developing our next plan in fall 2019 by assembling a 28-member task force made up of faculty and staff members representative of our College. We held discussions with College administrative leaders, alumni, advisory board members, undergraduate and graduate students, and other stakeholders to define the College's strengths, weaknesses, opportunities and challenges. We also worked with these groups to define the visionary grand challenges facing our College now and in the future.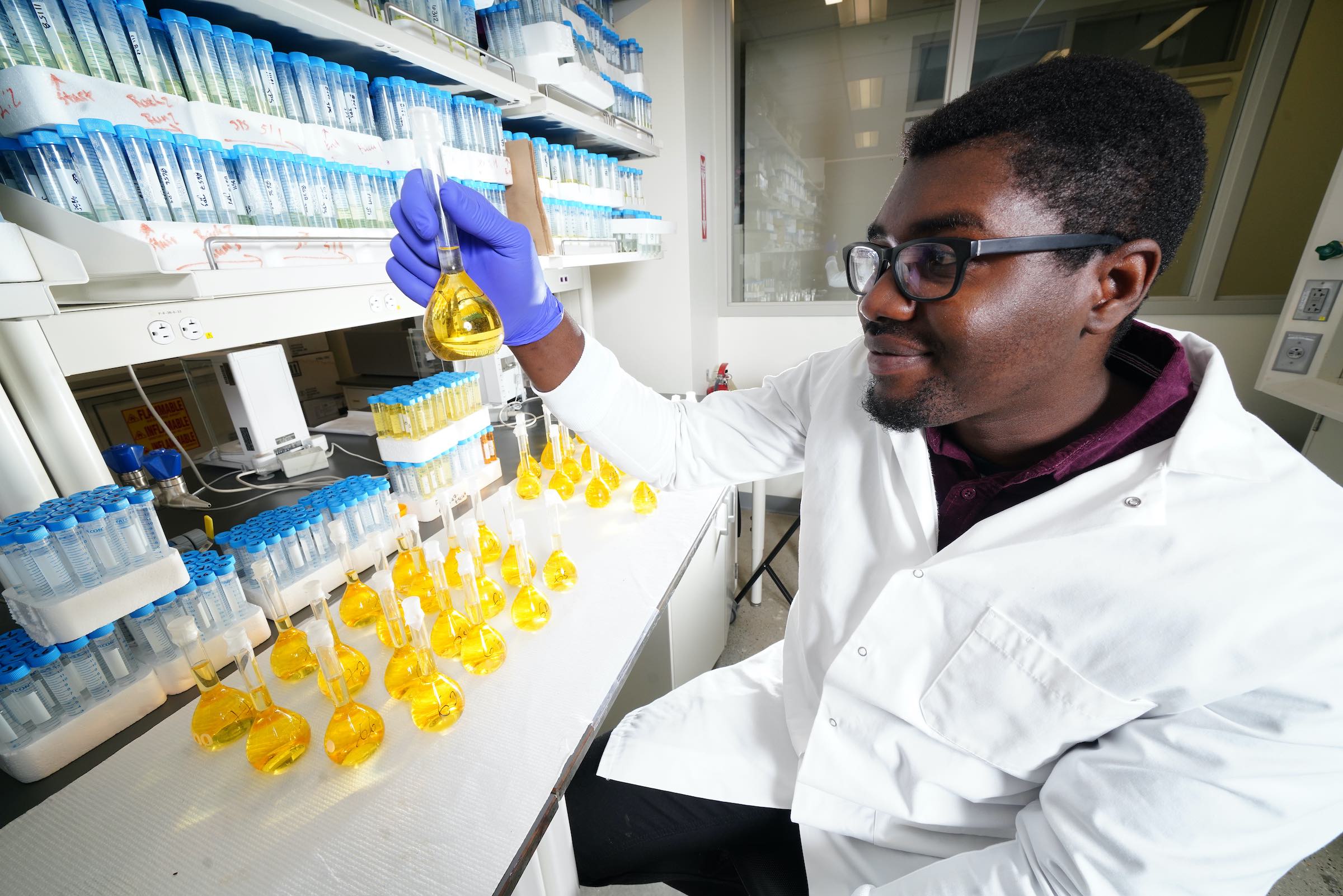 Using the input gleaned from thoughtful discussions with these groups, we restated our Core Values and Culture and defined our Mission (what we must do to attain the ideal of a contemporary land-grant mission) and Vision (where we aspire to go in growing a sustainable future). In the context of our Mission and Vision, we have built our plan around these College-wide goals:
Inclusive Excellence: New models of best practices, attending to core values and culture, for integrating diversity, equity and inclusive excellence into the living culture of our College.

Teaching and Learning:

 

Preparing students in Indiana and around the world with breadth and depth of learning programs marked by academic excellence, innovative teaching, comprehensive curricular content and experiential learning.

Research:

 

Preeminence in discovery and innovation to address global challenges in food, life and natural resource sciences.
Engagement:

 

A nationally recognized model for serving the ideal of a contemporary land-grant mission contributing to societal progress in Indiana and expanding to global levels.
The draft of the plan was vetted both internally and externally during spring 2020. Observations and input from many individuals helped us produce the final version of the plan. Our thanks go to the task force members and all those whose input helped us shape the plan. With much momentum generated by our last strategic plan, our 2021-2026 strategic plan is a bold roadmap for taking Purdue Agriculture to even higher levels of excellence in all that we do.