PURDUE AG ECON WELCOMES FOUR NEW FACULTY IN FALL 2023
Four faculty members joined the Purdue Ag Econ Department in Fall 2023: Bernhard Dalheimer, Chad Fiechter, Laura Montenovo, and Guy Tchuente. Below you can learn a little bit about each new member of our team: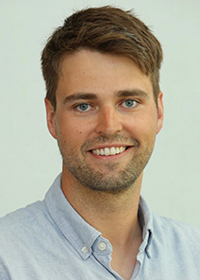 Bernhard Dalheimer
Assistant Professor, Trade & Macroeconomics
Bernhard Dalheimer joined the department in fall 2023 as an assistant professor for trade and macroeconomics. His research focuses on global agri-food value chains and international trade under uncertainty. He also analyzes food commodity market shocks in high and low-income economies. His work often considers political economy aspects and features data science approaches. Prior to joining Purdue, he was a visiting fellow at the University of Minnesota, a professor ad-interim at Kiel University in Germany, and a postdoc at the University of Göttingen in Germany, where he also completed his Ph.D. Additionally, he has held positions as an Econometrician and Data Scientist at both the Food and Agriculture Organization of the United Nations (FAO) and the United Nations conference on Trade and Development (UNCTAD).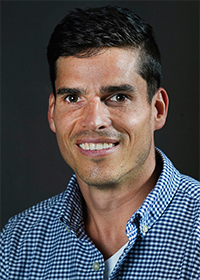 Chad Fiechter
Assistant Professor, Agribusiness Finance
Chad Fiechter joined the department as an Assistant Professor of Agribusiness Finance in the fall of 2023. After spending nearly a decade farming in Northeastern Indiana, Fiechter returned to graduate school; first to Cornell University for a M.S. degree and then Purdue for his Ph.D. Fiechter's farming experience has motivated and informed his research on the financing of agricultural production, farm/agribusiness management, and agricultural policy. He is specifically interested in how information affects farm-level decision making, like the financing, producing, and marketing decisions of agricultural commodities.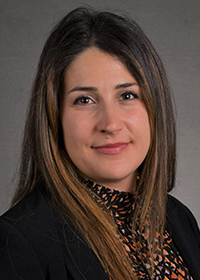 Laura Montenovo
Assistant Professor, State & Local Finance
Laura Montenovo joined the department as an assistant professor after earning her Ph.D. from the O'Neill School of Public and Environmental Affairs at Indiana University and a M.S. in Economic and Social Sciences from Bocconi University. Montenovo's primary research interests are in applied microeconomics and public finance. She uses quasi-experimental designs to explore the effects of labor market policies on the performance and dynamics of workers and firms. She is also interested in the economic implications of health and tax reforms on local governments and non-profit organizations.
Guy Tchuente
Assistant Professor, Quantitative Methods in Spatial Analysis
Guy Tchuente joined the department as an Assistant Professor of Quantitative Methods in Spatial Analysis in the fall of 2023. His research interests are in Econometrics, Labor, and Health Economics. His research has covered several topics, such as the effect of the COVID-19 pandemic, the importance of specific skills acquired in middle school on labor market outcome, and causal inference in high-dimensional models in Econometrics. Before joining Purdue, he was an Assistant Professor of Economics at the University of Kent in Canterbury after completing his Ph.D. at the University of Montreal, and a Master's in statistics and economics at ENSEA, Abidjan.