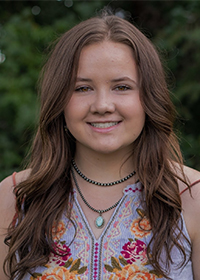 FROM THE WEST TO THE MIDWEST - TRANSFER STUDENT REFLECTS ON ENDLESS OPPORTUNITIES AND MEMORIES MADE AT PURDUE. 
Name: Anna Aarstad 
Hometown: Clarkston, Washington 
Major & Concentration: Agribusiness, Concentration: Commodity Marketing 
Minors or Certificates: Farm Management 
Why did you come to Purdue: The reputation and prestige of Purdue alone makes this school amazing. Couple this with the people you meet that become family, and the opportunities available to students, Purdue really is unmatched.  
Favorite Purdue tradition: Grand Prix!  
Top three influences at Purdue:  
Matt Claeys, my livestock evaluation coach. 

 
All of my teammates on the livestock judging team. 

 
St. Thomas Aquinas & and the friends I've made there.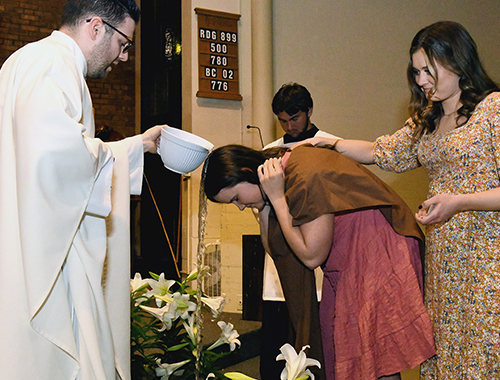 Places you have been as a Purdue student: I've had the opportunity to travel to Houston TX, and all over the Midwest judging livestock with my team. As a Purdue student I was also given the opportunity to work for the Center for Commercial Agriculture on campus as an administrative assistant intern.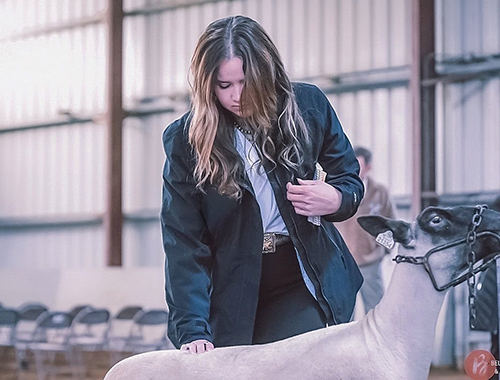 Favorite club/organization: The livestock evaluation team  
Favorite Student-led event/initiative: Ag Week 
Favorite Purdue event: Football games & tailgates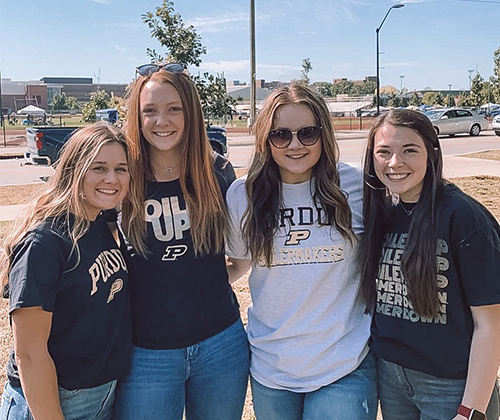 Favorite Social Activity: Time spent in the judging van with my teammates traveling across the country.   
Favorite place to study: Greyhouse Coffee & Supply Co.  
Favorite spot on campus: Memorial Mall or walking by the Bell Tower  
Favorite thing about CoA: There are so many networking opportunities available to us in the CoA, and we are surrounded by people who share a strong passion for agriculture.  
Favorite thing about your major: My favorite thing about my major is how versatile it is! It opens such a wide range of career opportunities for my future.  
Favorite class: AGEC 451 
Coolest project: AGEC 451 Regression Project  
Three biggest accomplishments:  
First place individual at the All-East Livestock Judging Contest in Wooster Ohio.

Making the Dean's list every semester. 

Working on undergraduate research.
Things on your resume not listed above: Livestock judging has opened a lot of doors for me and has allowed me to travel a lot! In my undergraduate career alone (2019-2022) I have traveled throughout the United States to 30 different states, 264 cities, and for a total of 84,900 miles - and still counting.  
Where do you want to end up: Working as an ag economist wherever life takes me.  
Advice for underclassmen:  Get outside your comfort zone and take chances. Moving 1,950 miles across the country for college has opened my eyes to just how many opportunities are really out there - you just need to have the courage, work ethic, and resilience to go after them.  
Biggest takeaway from Purdue:  You get out what you put in - and that goes for all things in life. If you embrace everything life throws at you with both grit and grace you'll be met with success.