Success Story: BMOC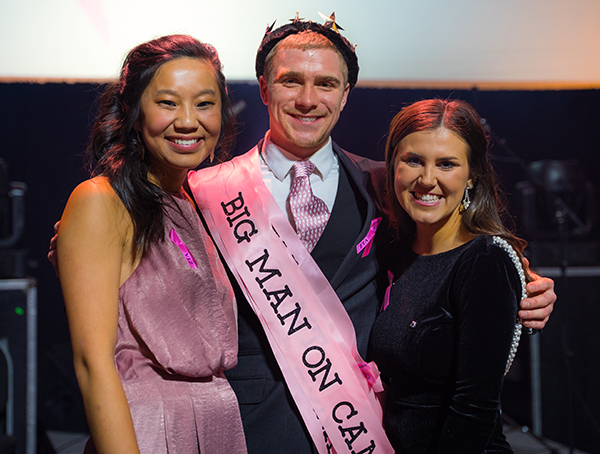 Making a Powerful Statement to Find a Cure
By Madison Hire
Each year, the Big Man on Campus fundraiser raises money for cancer research, and for Keaton Cheesewright, Agribusiness Management Senior, FarmHouse Fraternity brother, and 2020 Big Man on Campus winner, it was personal.
"I chose to participate in BMOC to support my grandmother, Suzi Lambert, who was diagnosed with breast cancer. Realizing how detrimental this disease can be for so many people really pushed me to do my part in the battle with cancer," said Cheesewright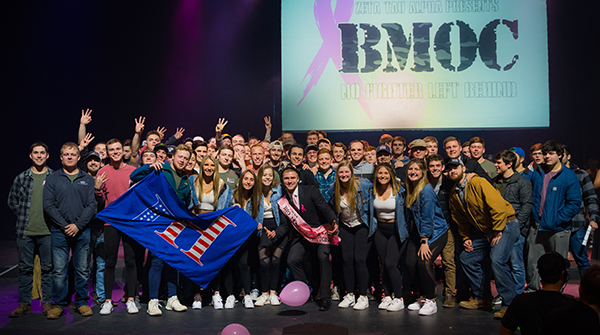 Zeta Tau Alpha puts together many different fundraising events during the Fall and Spring semesters for contestants to participate in. From a 5K run to 3v3 basketball tournaments to Penny Wars, Zeta members and contestants never stop motivating students, family and community members to help find a cure for breast cancer.
"My favorite part about this competition was simply just knowing how beneficial this is for cancer research and awareness. Combining efforts of students across campus to raise over $100,000 is a powerful statement in my eyes," said Cheesewright.
The commitment and preparation for this competition was well worth it for Cheesewright. He enjoyed getting motivate students, family and community members to help find a cure. Although, it was all of the contestants and Zeta members and their motivation that made this night such a success.
"I would like to thank Zeta Tau Alpha, all the other contestants in BMOC, and my brothers of FarmHouse Fraternity for the tremendous amount of hard work put in during this competition. It was a humbling experience for me and I'm sure the same goes for many others," said Cheesewright.