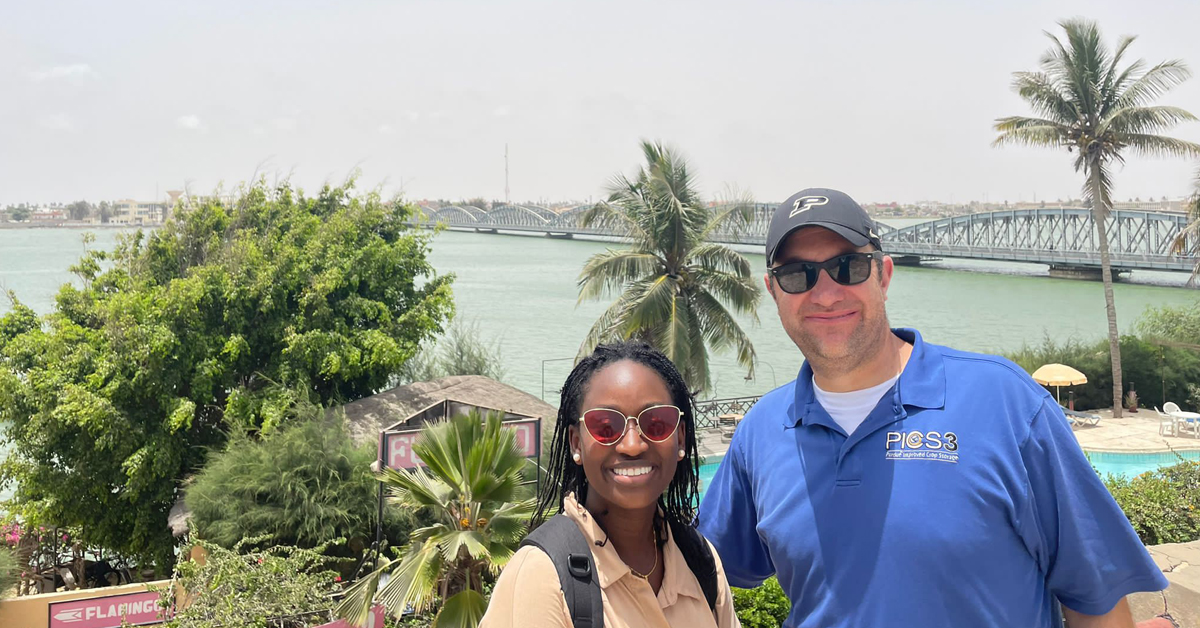 Diamilatou Kane is conducting field research to better understand food safety and consumer behavior in Senegal
Diamilatou Kane, a second year PhD student in Purdue's Agricultural Economics department is conducting field research in her home country of Senegal to better understand the dairy value chain.
The dairy value chain is a process by which dairy products pass from farm to consumer. Diamilatou wanted to find better solutions to common safety issues that occur throughout the chain, such as the effects of different types of product labeling, why some information is not always labeled, and consumer's behaviors based on these factors.
These issues hold significant importance for Diamilatou, not only because they affect consumers in her home country, but because she grew up drinking fermented milk and never had a clear understanding of how it was processed.
"I grew up consuming fermented milk, and I love milk in general," said Diamilatou. "However, I was unaware that it is in some cases 100% made from powdered milk, which is not always labeled."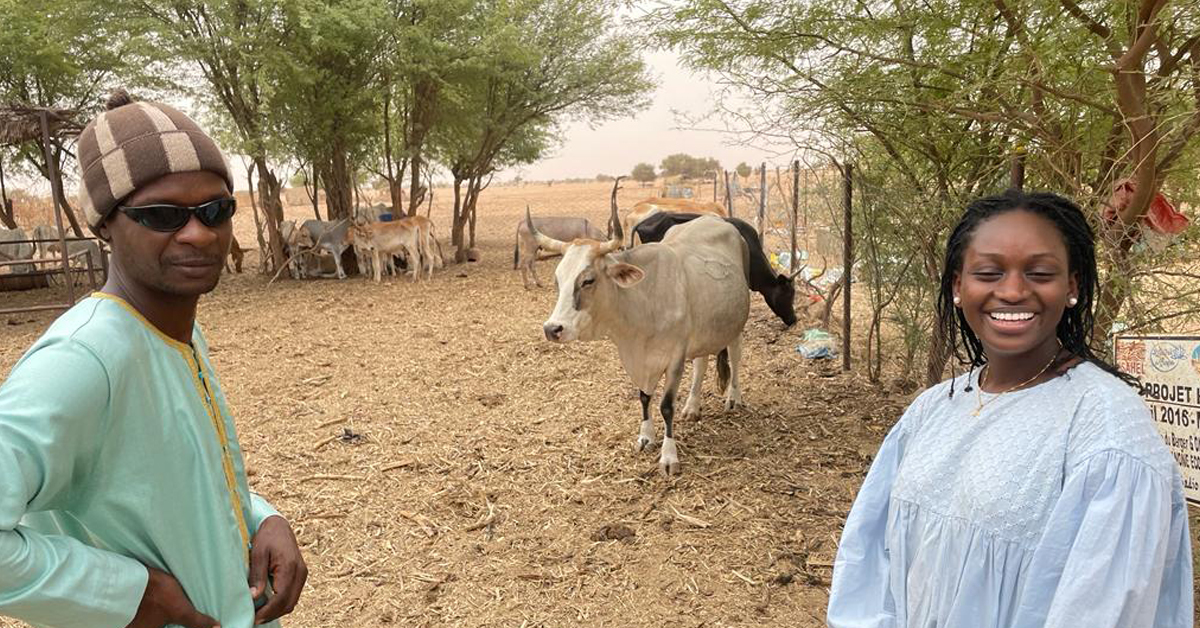 Diamilatou, along with her major professor, Jake Ricker-Gilbert, made a trip to Senegal in June to conduct background research on the dairy value chain as a part of her Ph.D. dissertation. They toured different types of processing units from the sophisticated industrial processing units that sell to grocery stores, the artisanal processing units ran by women cooperatives, called mini dairies, to the urban dairy processors, called the Neex Soow, who solely use powdered milk. During their week-long visit, they met with local stakeholders (government agencies, NGOs, small and big dairy processors, and dairy producers) and were able to pinpoint two sectors that could benefit from an intervention: urban dairy consumers and the Neex Soow urban dairy processors.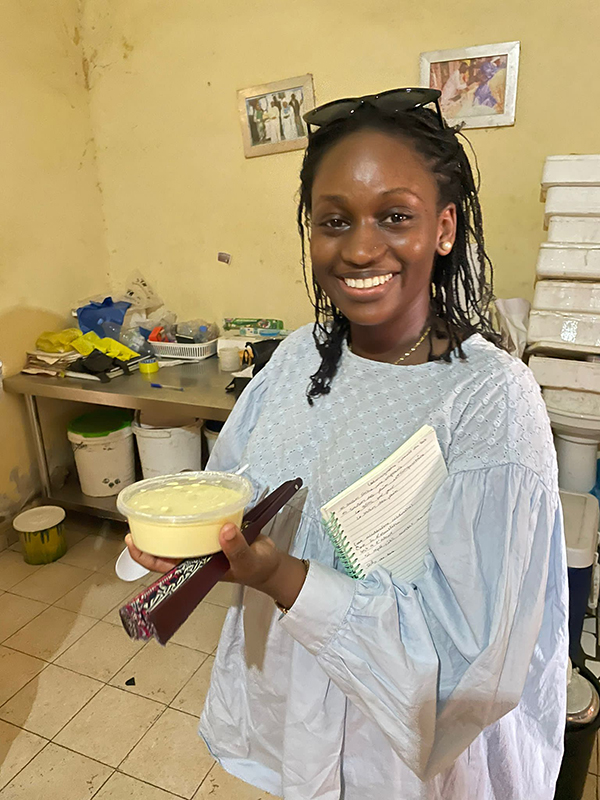 "It was fascinating to see how all of them produced fermented milk in different ways, and find out that consumers (like myself) were not informed of the different processes and safety practices," said Diamilatou.
Looking ahead, Diamilatou and Dr. Ricker-Gilbert are finalizing a proposal for funding from the USAID Food Safety Innovation Lab to once again head back to Senegal in December. They plan to conduct training with urban dairy consumers on the importance of safe milk and the differences in nutritional value of different types of milk.
She hopes the research will help to better understand the preferences of different types of fermented milk, how much consumers are willing to pay, and the height of expectation consumers put on safe milk.
Portions of this research and travel were funded by the USAID the Food Safety Innovation Lab and the Jim and Neta Hicks Small Grant program which provides support to Agricultural Economics graduate students' research and professional development in applied economics.