Graduate student travels abroad to explore agricultural practices and policy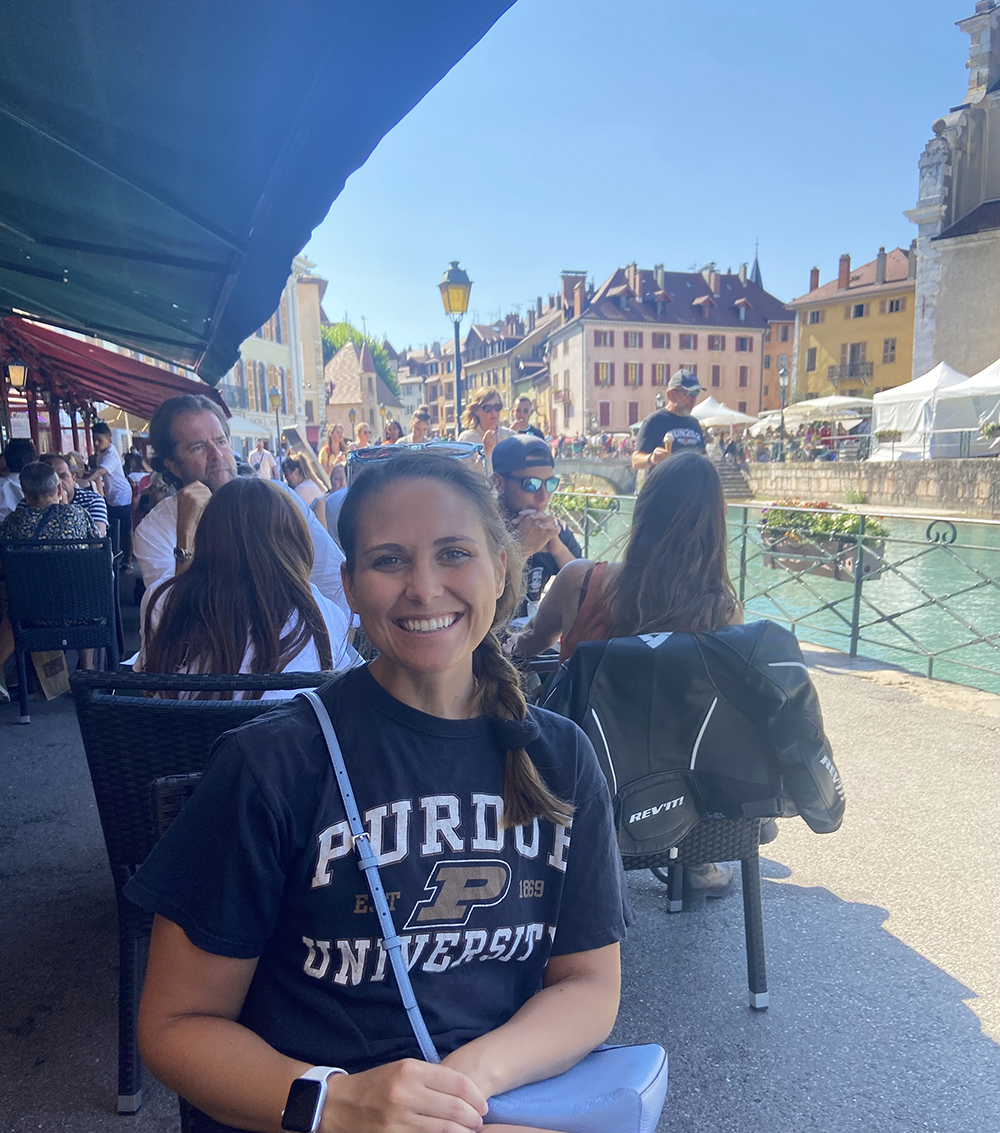 With funding from the Dr. Raymond Florax Graduate Student Study Abroad Initiative, Ag Econ master's student, Gloria Lenfestey traveled to Denmark, Germany, and the Netherlands to enrich her understanding of agricultural practices and policy in Europe. Below Gloria shares takeaways from the trip abroad.
Tell us about your trip to Denmark, Germany, and the Netherlands
With the generous donation of the Dr. Raymond Florax grant, I had the opportunity to visit Denmark, Germany, and the Netherlands. First, during my one week stay in Copenhagen Denmark, I met with Danbred Genetics to learn about Danish and global pork production and policy.
In Braunschweig, Germany, I was welcomed by the agribenchmark cash crop team to learn about European grain production and policy. I also gave two presentations on my master's thesis research as well as a presentation comparing crop insurance in the U.S. versus in the EU.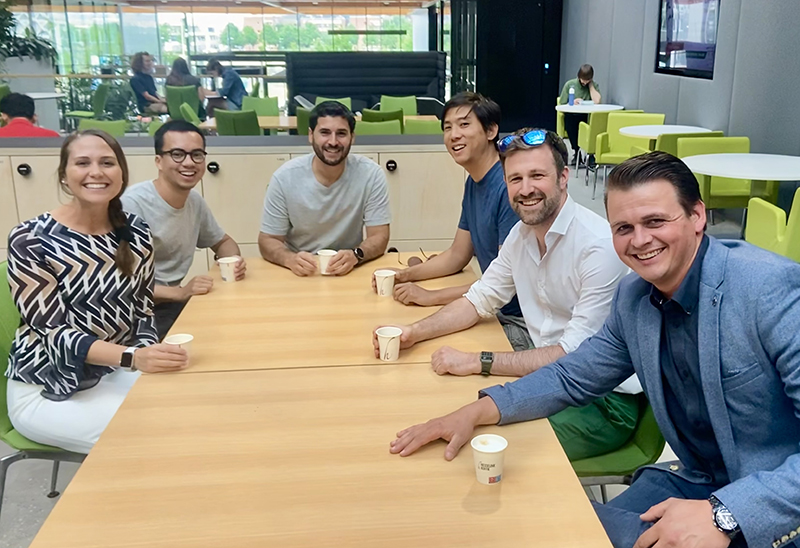 My last stop was at Wageningen University and Research in the Netherlands. During my one month stay, I worked on creating a time series of temperature and humidity data to estimate the response between changes in temperature and Dutch dairy producer's cattle health and profitability. In addition, I learned so much about culture and policy from the various faculty that welcomed me so warmly. Overall, I acted as a sponge just trying to learn about all of the hot topics and discussions on current agricultural practices and policy. Although the weekdays were productive and busy, the learning never stopped as the weekends gave me the opportunity to explore and be immersed in the culture. 
What was your biggest takeaway from the trip? 
The biggest take away from this experience is that EU agricultural policy is complicated. Prior to this experience, I had a subconscious thought that U.S. agricultural policy was the more complicated of the two. What I now understand is in the EU, each country can have their own policies and practices which has been a challenge to create a cohesive European Union. While I did have exposure to agricultural policy during my undergrad and Masters courses at Purdue, it was truly remarkable to experience and witness the differences in practices and structure between the U.S. and the EU. One other take away was how much I enjoyed getting lunches everyday with faculty and learning about differences and similarities in traditions and customs.
 
 
Would you recommend others to do this trip or similar type of experience?


I would absolutely recommend other students to take ahold of this amazing opportunity! There is just something about getting outside of the classroom and being in an experiential learning environment. I would especially recommend Wageningen University and Research as a great university to go to as they are conducting cutting edge research and were so kind and intentional towards me. They are good people and my hope is that a long-lasting relationship has been established between Purdue and Wageningen University and Research (WUR) from this experience. 


About the Dr. Raymond Florax Graduate Student Study Abroad Initiative 2023

Thanks to generous giving in Dr. Raymond Florax's name and memory, the Department of Agricultural Economics announced a small grants competition to support PhD student exchanges with the Netherlands, Dutch Universities, or European institutions. The grant's purpose is to aid in the development of professional skills which enhance the quality of a student's professional program, in the areas of research, teaching, or Extension/engagement. Students were required to submit a statement of purpose, collaborate with an Agricultural Economics faculty member and at least one faculty member from the host institution.