Connections, Referrals, Endorsements. Student harnesses the power of LinkedIn to land an internship with Zillow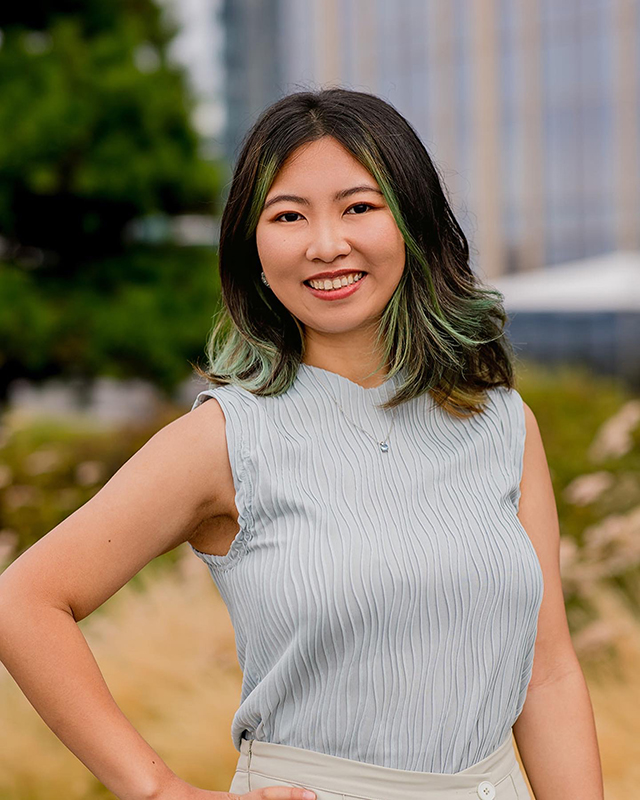 Purdue Ag Econ M.S. student and Hospitality and Tourism Management Ph.D. student, Rachel Zhang (Lanzhou, China) found out about an Applied Scientist internship at Zillow through a mutual connection on LinkedIn. Utilizing the platform, she asked the contact for a referral and even connected with multiple people at Zillow to learn more about the role and expectations. She ultimately applied and accepted the remote position, working as an intern for the company this past summer.

During her time as an intern, Rachel worked alongside the house forecasting team building forecasts for national and regional housing market indicators, like housing inventory and housing value index. Using what she learned in her graduate courses, Rachel was able to truly dip her toes in the water creating these forecasts and make predictions on national rental housing inventory using time series models.

"I got a chance to solve real-life business problems utilizing knowledge learned from the classroom," says Rachel. "It was great to use approaches learned from AGEC 655 Time Series Analysis to build a forecasting model for the housing market."

Rachel presented her model results to a team of Zillow's stakeholders and said the opportunity greatly improved her ability to present scientific information to a general audience.
While a majority of the internship was completed remotely, Rachel was given the opportunity to travel to Zillow's headquarters in Seattle, Washington for a week of networking with other colleagues.
She also participated in the company's Hack Week, where employees get together and work on innovative projects. Working in a team, Rachel and her peers utilized generative AI to match a potential individual's dream house descriptions with current Zillow listings.

Whether she was applying classroom knowledge, strengthening personal skills, or learning new ones, Rachel has only positive memories of her internship experience.

"It was a great experience learning new things and seeing what's trending in the industry," said Rachel. "I've also met a group of friends who share similar passions and have already reached out so many times for other opportunities."

Rachel said the internship has been a stepping stone in her career path. She is thankful for the Boilermaker connections she made during the internship and for those who shared insights on the job market. Rachel looks to apply those lessons to better position herself in the job market going forward. She is also thankful for her AgEcon advisor, Dr. Michael Delgado who was very supportive throughout the process.