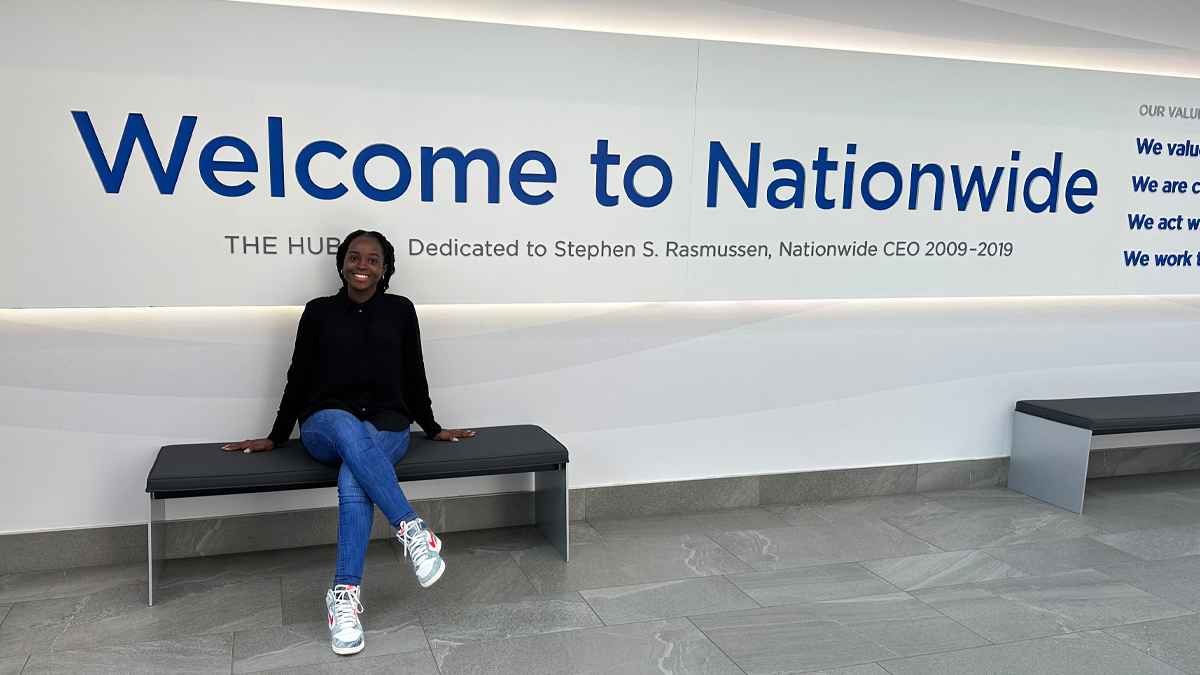 Nationwide Insurance internship gives Purdue student wealth of valuable insights
Rebekah Olukayode is a native of Iyara, a town in Kogi State, but grew up in Southern Nigeria, Edo State. Her enthusiasm for agriculture blossomed from her family's backyard garden and would eventually lead her to pursue her undergraduate studies in Agricultural and Resource Economics at the University of Benin and a master's in agricultural economics at Purdue University.

During her first year at Purdue, Rebekah found Purdue University's Data Mine, the first large-scale learning community for undergraduate and graduate students, from all majors, that focuses on Data Science for all. It was in the Data Mine community that Rebekah found out about a Nationwide Insurance internship and spent the past summer as a Data Scientist intern for the company. She shared her experience about the mostly remote internship and her trip to the company's headquarters in Columbus, Ohio.

What role did you serve as an intern and what work were you able to take on during your time with Nationwide Insurance?

My primary role during the Data Science internship was to analyze and extract meaningful insights from complex datasets, through the application of statistical and machine learning techniques. I contributed to solving real-world problems by developing predictive models, creating data visualizations, and assisting in the implementation of data-driven strategies. One of the key projects I undertook was the development of a Household Survival/Retention Model. This project entailed building survival models that effectively predicted the probability of customers discontinuing their patronage to the company's Insurance services over specified time intervals. By utilizing advanced statistical techniques, I facilitated the identification of factors influencing customer retention and demonstrated my skills in predictive modeling. This effort proved instrumental in providing actionable insights to estimate individual customer profitability and help the business make data driven strategic decisions.

In addition to the aforementioned project, I was deeply immersed in a Telematics project where I analyzed the impact of a distracted driving policy on driving behaviors. By meticulously dissecting and interpreting telematics data, I shed light on how this policy influenced driving behavior and patterns. My analysis contributed to a comprehensive understanding of policy effectiveness and its implications for road safety and compliance. Overall, my role during the internship encompassed complex data analysis, model development, and actionable insights generation, contributing positively to both the company's data driven strategic decisions and my personal growth in the field of data science.

What were you able to take away from your internship?
Through this internship, I gained a wealth of valuable insights and skills that have profoundly shaped my understanding of data science and its practical applications. Some key takeaways include:
Advanced Analytical Techniques

: I acquired a deep understanding of complex analytical techniques, ranging from statistical methodologies to machine learning algorithms. This knowledge empowered me to extract meaningful patterns and insights from intricate datasets.

Data Visualization Expertise

: Crafting informative and visually compelling data visualizations allowed me to communicate complex findings in a clear and accessible manner. This skill is crucial for conveying insights effectively to both technical and non-technical audiences.

Real-World Problem Solving

: I had the opportunity to work on large scale projects that tackled real life business challenges. This experience enhanced my ability to apply data science principles to real-world scenarios. I learned how to approach problems methodically, analyze root causes, and devise data-driven solutions.

Personal Growth

: The challenges I encountered and overcame during the internship contributed significantly to my personal growth. These experiences enhanced my problem-solving skills, adaptability, and resilience.

Career Direction

: Through hands-on experience in data science projects, I gained clarity about my career aspirations. The internship confirmed my passion for data analysis, modeling, and contributing to informed decision-making.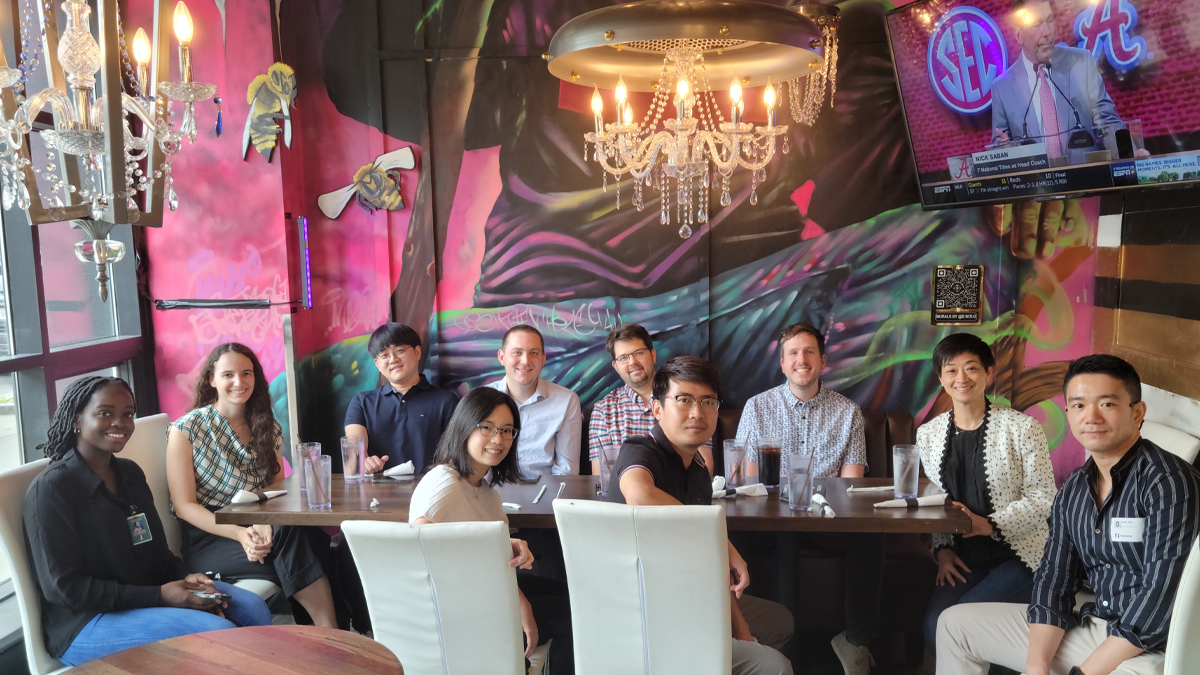 Rebekah had many highlights during her time as a Data Science intern for Nationwide Insurance and enjoyed being able to engage with the staff and her fellow interns during her trip to the company's headquarters. Rebekah walked away with a great experience and would highly recommend Nationwide's internship. She appreciates Professor Scott Downey's support and encouragement throughout her internship journey and for the Agricultural Economics graduate program for prioritizing the growth and development of their students.