Financial Management – Statements & Analysis
by Michael Langemeier, Michael Boehlje, and Elizabeth Yeager
Financial management involves the evaluation of liquidity and solvency, financial planning, acquisition and use of financial resources, asset purchases and farm growth, and relationships with agricultural lenders.  This series starts by taking a deep dive into the key components of financial statements such as a market value balance sheet, an income statement, a sources and uses of funds statement, and a statement of owner's equity.  Key ingredients to this section include computing the sources of changes in farm equity, and the measurement of profitability and the efficiency of farm asset utilization.  With this background, a producer is ready to examine benchmarks of financial performance, repayment capacity, crop machinery investments and costs, and labor efficiency and productivity, and to stress test their financial position and performance.
ARTICLES WITHIN PUBLICATION: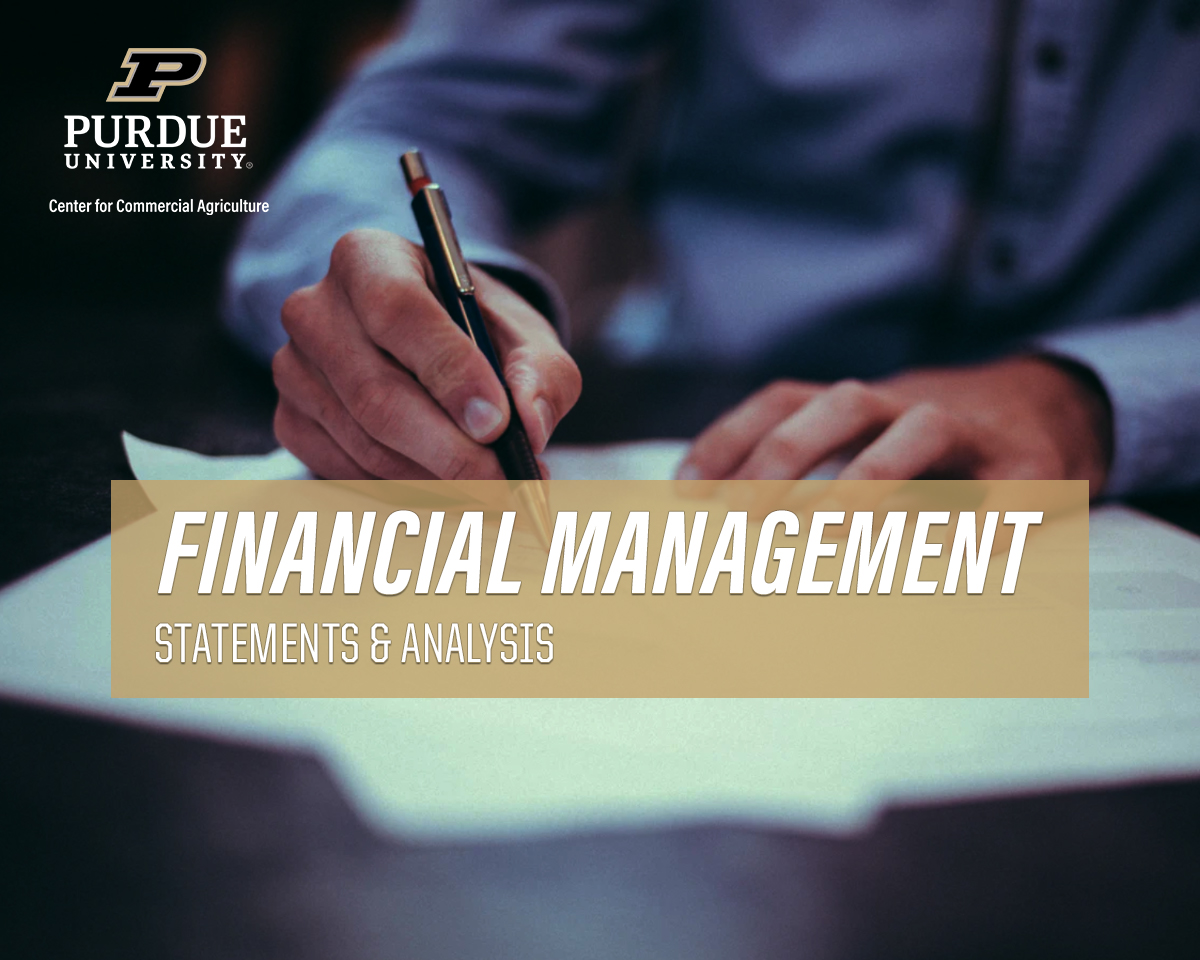 January 6, 2023
A management programs geared specifically for farmers. Surrounded by farm management, farm policy, agricultural finance and marketing experts, and a group of your peers, the conference will stimulate your thinking about agriculture's future and how you can position your farm to be successful in the years ahead.
Read More
Webinar each month following USDA's release of the updated World Agricultural Supply and Demand Estimates (WASDE). Catch the next monthly update on December 19th for the corn and soybean outlook following release of USDA's December Crop Production and World Agricultural Supply and Demand Estimates (WASDE) reports. Registration is free.
Read More